What Is a Sales Discount?
A sales discount is a promotional bonus offered to a customer who pays a bill early. An invoice will provide information about the availability of discounts and their amount so customers can decide whether to take advantage of the promotion. In accounting, a business records sales discounts as a contra revenue account, a debit against gross sales. They are not considered an expense.
In a simple example of a sales discount, a natural gas company could offer customers three percent off their bill if they pay within 10 days, with the total due by 30 days. The invoice would have a note reading 3/10, n/30. This informs customers that they can take the discount by paying within 10 days, or they can choose to pay the bill in full within 30 days. Payments after 10 and before 30 days are still on time, but are not eligible for the discount.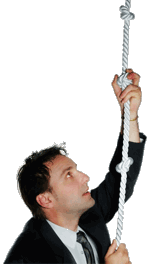 Companies can use sales discounts in a variety of ways. For vendors, there is a desire to settle invoices quickly to bring in revenues. Companies need money to fund additional activities, pay for overhead costs, and handle other expenses that may arise. Having outstanding bills can put a company in an awkward position, as it anticipates revenue but cannot access it. A sales discount encourages customers to pay early, and while the company takes a small hit in gross sales, it may be worth the trade off.
If a sales discount is available, the company usually prints it on invoices and financial disclosures, but not always. Sometimes it is only available by request. Consumers making large purchases should ask about a sales promotion. At hospitals, for example, cash customers often receive a discount for settling within 10 days, rather than waiting until the end of the billing period. Some utilities offer similar deals, as may other providers of goods on credit, where the customer pays after receipt instead of up front.
The amount of sales discount available varies, depending on the company and the product. One to three percent are common offerings, and sometimes a company may provide more. For customers who regularly spend large amounts of money, it may be possible to negotiate a higher sales discount to reflect their increased expenditures. Companies are often eager to retain customer loyalty when it comes to repeat large orders and may be very willing to discuss more discount options with interested customers.
AS FEATURED ON:
AS FEATURED ON:






Man climbing a rope