What Is a Revolving Loan Fund?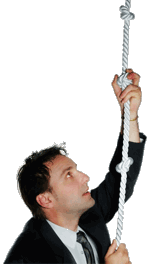 A revolving loan fund (RLF) is a type of financing strategy that is often helpful to small businesses. The general idea of this type of funding is to provide resources that aid in the development of a new business or help an established business move forward with plans for expansion. Sometimes referred to as a gap financing solution, the revolving loan fund is constantly renewed by the payment of the principal and interest payments received on older loans, making it possible to extend new loans to qualified applicants.
Small businesses can make use of a revolving loan fund for managing a number of different tasks. In the case of developing businesses, the funds can be used as operating capital until the new company begins to generate revenues that are sufficient to cover those costs. Equipment and machinery may be purchased to aid in the business operation, both in terms of equipment for a manufacturing floor and office equipment to aid in the management of clerical and administrative tasks. The purchase of real estate and buildings for the use of the business is also considered a viable application of proceeds from a revolving loan fund. Essentially, any task that would aid the business in achieving its goals for becoming a viable competitor in the marketplace or expanding its presence in that market would be eligible for consideration.
Most revolving loan fund organizations focus attention on providing financial assistance to local businesses, either in terms of helping those companies become established or manage the costs of an expansion project. There are some funds that tend to focus on specific sectors of small business development and expansion, such as providing assistance primarily to companies with some connection to the healthcare industry. Most funds will provide information upon request as to the type of local businesses that are eligible for financing through their programs.
One of the benefits of a revolving loan fund is that it provides a somewhat flexible financing solution. This sort of financing can be combined with several other sources, including venture capital or private funding, while still allowing the business to take advantage of interest rates that are very attractive. A common use of this type of financing is to obtain the funds needed to actually open the doors of the company to consumers and begin to generate some revenue, which in turn can often aid in obtaining financing from investors or other lenders. Thanks to the competitive rates and terms that are provided with a revolving loan fund, a local company has a better chance of achieving its goals and being a part of the local business community for many years to come.
Man climbing a rope