What Is a Renal Pelvic Tumor?
A renal pelvic tumor, or renal pelvis tumor, is an abnormal growth inside part of the kidney known as the pelvis. The renal pelvis is that part of the kidney which joins on to the ureter, the tube through which urine flows to the bladder. Renal pelvic tumors are rare but they are around three times more common in men than women. Although benign, or non-cancerous, tumors can develop, the most common type of renal pelvis tumor is a form of cancer known as transitional cell carcinoma. Patients with renal pelvis tumors may experience lower back pain, bloody urine and discomfort during urination, and possible treatments include surgery, chemotherapy and radiotherapy.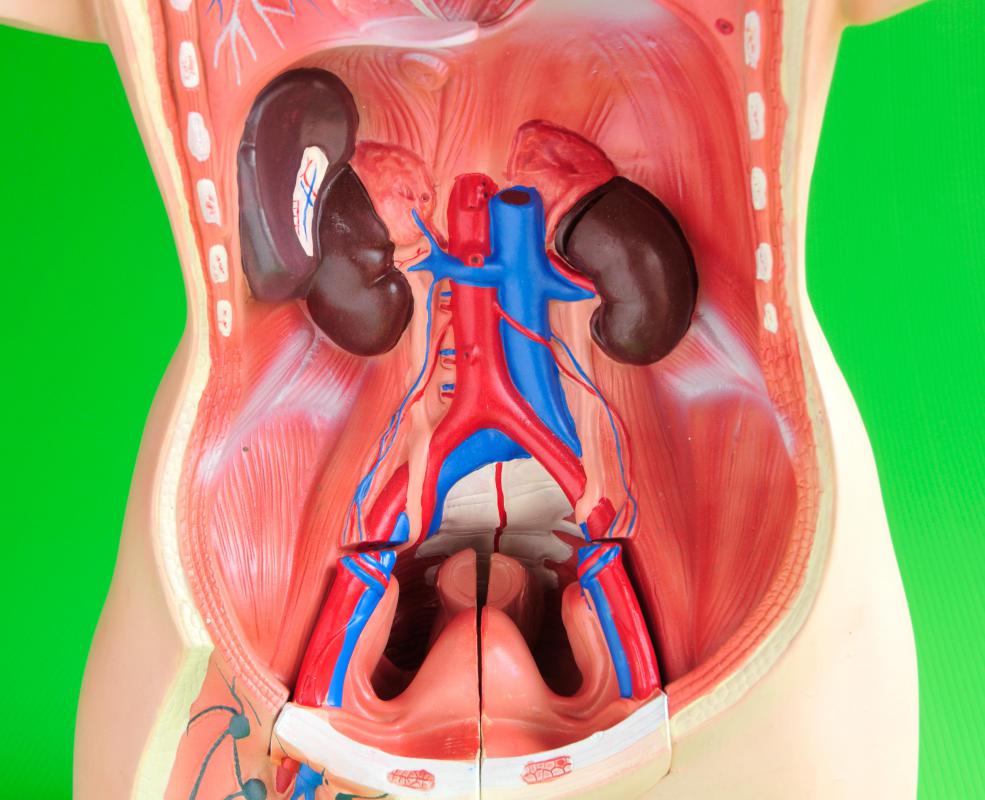 In most cases, kidney cancer affects people over the age of 40, and a renal pelvic tumor is more likely to occur in people older than 65 years of age. Only around five percent of tumors in the kidneys develop inside the renal pelvis or ureters and almost all of them are transitional cell carcinomas. The causes of a renal pelvic tumor are not fully understood, but certain factors are known to increase the risk that a tumor will occur. These include smoking, which is the main risk factor, being exposed to certain industrial chemicals and dyes, and long-term use of certain painkillers. Infections, inflammation and excessive coffee consumption could also increase the risk of a renal pelvic tumor.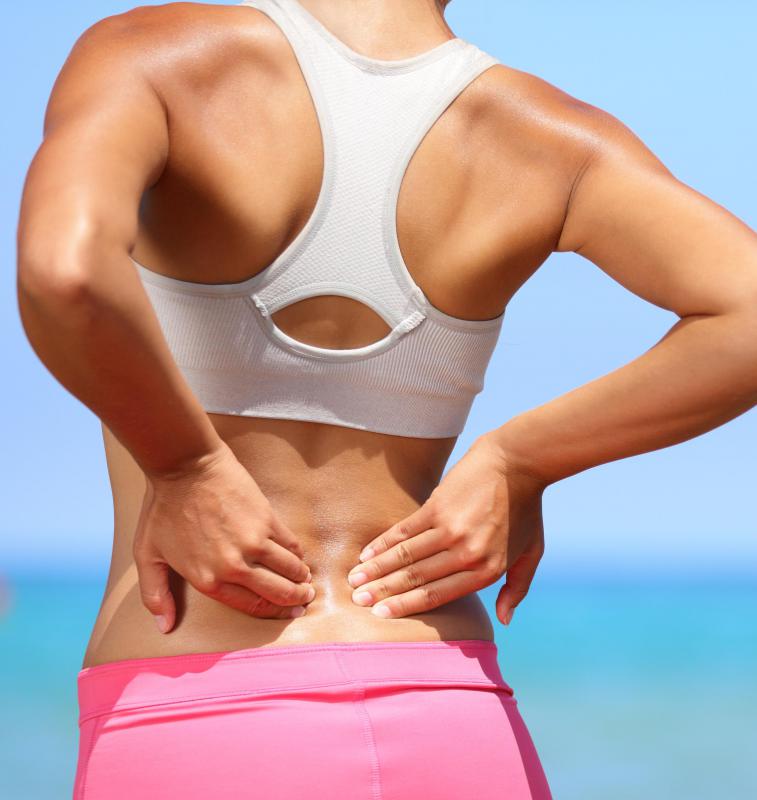 Diagnosis of a renal pelvic tumor involves carrying out blood and urine tests. Blood cells may be detected in the urine, and blood tests can indicate how well the kidneys are working. A test known as an intravenous pyelogram may be performed, where an injection of dye passes into a vein and circulates to the kidneys. An area of the renal pelvis which does not fill with dye could indicate a tumor.
The treatment options for a renal pelvic tumor depend on how far the cancer has spread and how rapidly it is growing. Surgery is often carried out, and part or all of the kidney may be removed. Sometimes the bladder, nearby lymph nodes and other tissues could be removed as well.
When cancer has spread throughout the body, chemotherapy drugs may be administered. Cancer which has not spread beyond the kidney may be cured by surgery but, with more advanced cancer, a cure is unlikely. Following treatment, patients are followed up and tested at regular intervals, as around 30 percent are likely to develop bladder cancer within the next ten years.