What is a Register of Deeds?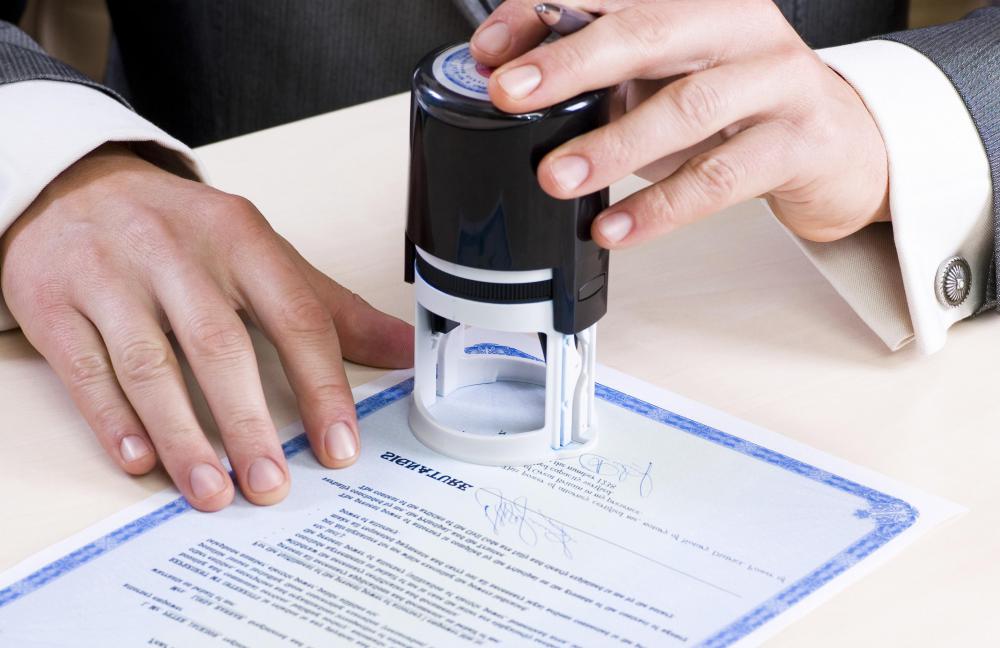 The register of deeds is the person who runs the register of deeds office created by local statutes. The office is where real estate transactions involving land are recorded. The records are maintained by the register of deeds and made available to the public for viewing. Some of the records often include financial statements on certain types of personal property. Offices often provide copies upon request, but fees may apply.
Whether the register of deeds is appointed or elected, the person must ensure that all deeds and real estate documents are recorded in conformity with the local laws. He or she often employs a deputy and staff members to accomplish this duty because of the numerous documents that are recorded on a regular basis. The public can view records in person or sometimes on the website maintained and updated by office staff. Many offices answer questions on the phone or by email correspondence. Local laws often mandate that the records be accessible to the public to help consumers make informed buying and selling decisions regarding real estate and to help limit the number of litigation regarding property titles.
Each office has its own requirements for how to record documents. The basic rule is that the type of document is stated at the top of the page, such as deed of reconveyance. Records are often typed or printed on one side only, making it easy for office staff to make copies. The register of deeds often accepts documents that are mailed in or hand delivered, and many advise that deeds should be recorded as soon as possible after the buyer makes a payment to complete the contract. Individuals must often pay a recording fee along with the submitted documents.
Many of the documents recorded must be notarized by a public notary. Individuals may prepare their own documents, but it's often advised to seek the counsel of a real estate attorney to avoid errors leading to civil lawsuits. Neither the register of deeds nor office staff can provide legal help, because the office acts solely as a custodian of the records.
Buyers of real estate often want to buy land that is not encumbered by liens or judgments. The register of deeds does not usually keep records of outstanding judgments. The filings for judgments and related documents are often kept by the court system, and the clerk of the court is charged with maintaining those documents. Liens on real property are also kept by the court clerk, and not the office of the register of deeds.
Many of the document recorded in the register of deeds require notarization.