What is a Quarterly Earnings Report?
In order for investors to understand the state of a corporation's financial health, they must be allowed a glimpse into that company's balance sheet. One way this is achieved is through a company's quarterly earnings report. As the title indicates, this disclosure is released on a quarterly basis, or every three months. Typically, the report is issued with the regulatory body in the region and often is accompanied by a press release to the general public. The quarterly earnings report includes important information about the company's revenue and stock.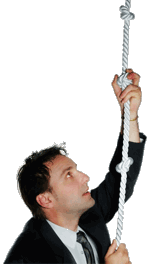 There are several key pieces of information that are disclosed in a quarterly earnings report. Among them, a company's earnings per share, net income and quarterly revenue growth or declines are all represented. Earnings per share and net income are considered bottom line growth and are a measure of a company's profitability. Net income is the larger, cumulative profitability value, and earnings per share are expressed as a smaller value. Earnings per share can be represented in dollars or cents in the United States, and they illustrate profits based on the number of shares that are owned by investors. Revenue growth is a measure of sales activity at the company, and this value is referred to as top line growth.
In addition to investors, financial analysts, who typically assign a grade to corporations based on their financial health and future growth, also rely on a quarterly earnings report in order to assign these ratings to investments. Analysts often take a longer-term view of a company beyond its quarterly results and will consider the trailing earnings per share as well. This is a measure of earnings activity over the past four quarters. It is this calculation that is used in order to assign a valuation.
A quarterly earnings report is issued four times per year throughout what's known as earnings season. This is a formal title given to a span of several weeks dedicated to financial results. During this time leading up to a company's quarterly earnings report, the corporation typically will enter what's known as a quiet period in which company officials are not permitted to speak with any media outlets. The results of an earnings report are not to be learned until the company actually files with the regulatory body, although the company is permitted to issue earnings guidance or even warnings if the management team expects that the company will fall short of earnings expectations. This gives investors and analysts a warning for what is about to be released.