What Is a Psychological Addiction?
A psychological addiction is a dependence that stems not from a physical need or craving but from a psychological one. Typically, a person with a psychological addiction experiences an intensive craving for a substance or situation, even when there is no physical reason for the compulsion. For example, an affected person may feel a compulsion to interact with another party, even if the other party does not feel the same way or is obviously toxic for the addicted person. On the other hand, a psychological addiction can occur with a substance that is physically addictive as well. For instance, if a person is addicted to a particular drug but stops using it and is eventually freed of his physical cravings, he may still feel an intense need for it psychologically.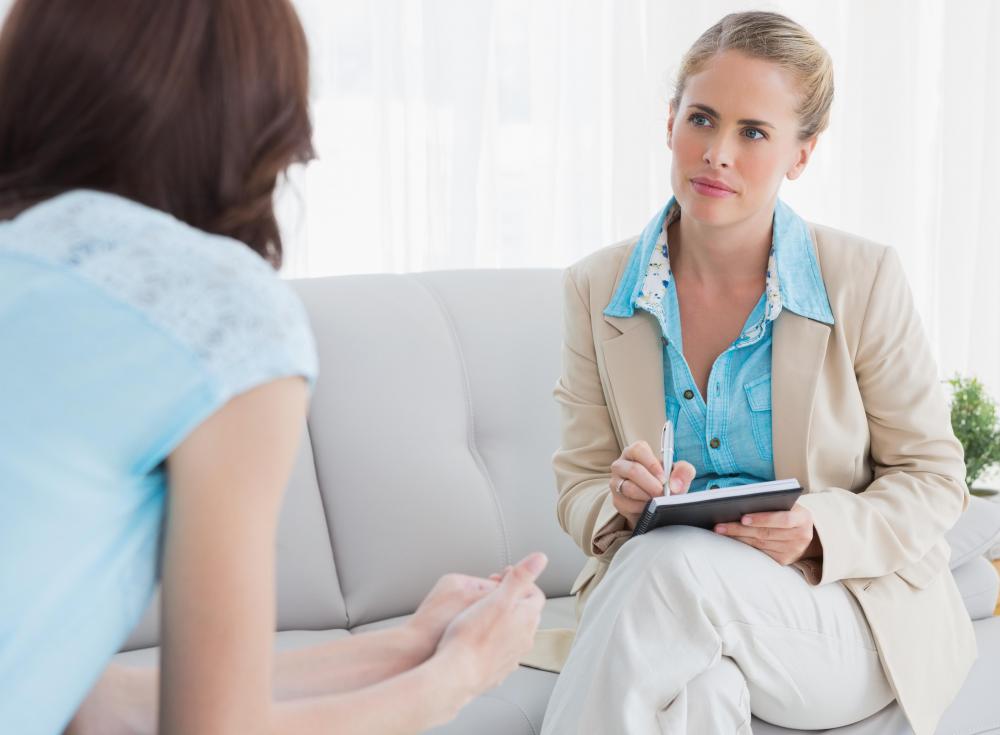 Many people are familiar with the physical addictions a person can suffer from drugs or alcohol. A psychological addiction, however, means that a person is mentally addicted to something in addition to or instead of being physically addicted. If a person is physically addicted to a drug, his body may feel an intense craving or even a need for it. He might also feel a mental compulsion toward it, however. Even if he was weaned off the drug and his body no longer craves it, he may still feel that he needs the drug because of his mental cravings for it.
Often, people with psychological addictions are addicted to a substance, but this isn't always the case. Sometimes, they are also addicted to people or situations, such as bad relationships. A person could also have a psychological addiction to an activity. For example, a person's enjoyment of gambling or pornography may change from what he considers mere fun to an actual mental craving. In such a case, he might want to gamble or view pornography more than most other things in his life, and his focus on it may interfere with his relationships, enjoyment of other activities, and even his work.
Though a psychological addiction is not physically based, this doesn't mean a person can easily put an end to it. The craving a person feels in such a case is usually so intense that he cannot control himself in regard to it. As such, his need for help with overcoming the addiction, the factors that led to it, and the problems it has caused may prove as real as a person's need for help in dealing with a physical addiction.
By: paulos1

Psychological addictions may lead to bankruptcy problems.

By: WavebreakMediaMicro

An addiction specialist can prepare a specific strategy to treat addiction.

By: Feng Yu

People who abuse anti-depressants have a psychological addiction.

By: neirfy

Overspending might be a sign of a shopping addiction.

By: Monkey Business

A psychological addiction means that a person is mentally addicted to a substance or action, rather than physically addicted.