What is a Propane Tankless Water Heater?
Though it might seem to be a new innovation on the American market, the propane tankless water heater has been in existence for decades. The device first gained popularity in Europe and parts of Asia in the 1970s, but has only gained a foothold in the United States with rising energy costs and a movement toward environmental awareness. Also known as instantaneous or on-demand water heaters, propane tankless water heaters also exist in versions powered by electricity and natural gas.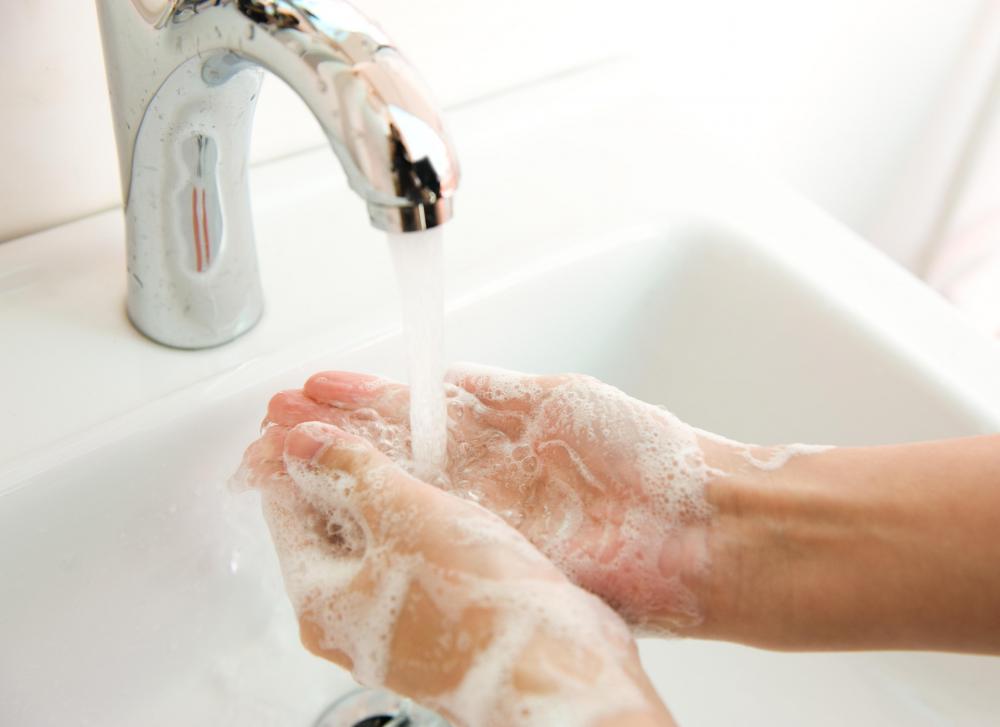 To understand the workings of a propane tankless water heater, it is helpful to compare it with a traditional water heater. The heaters that have been installed in homes for many decades include a storage tank that holds between 20 and 100 gallons of water (76 to 369 liters). This water is constantly kept hot by heating elements that cycle on an off whenever sensors indicate that the water is beginning to cool. Both energy consumption and energy loss occur 24 hours a day, and in fact a traditional, tank-style heater is one of the greatest energy wasters found in the average home. The best analogy is that of leaving your car running while parked overnight in the garage.
In contrast, a propane tankless water heater does not store any water at all. When a person turns on a hot water faucet in their home, cold water flows though pipes into the tankless heater. A heat exchanger or propane-fired burner then brings the water to the desired temperature and it begins to flow from the tap. Hot water is not instantly available with a propane tankless water heater, but must flow from the tap for five to 20 seconds. This is a small inconvenience for energy savings of thirty percent or greater.
There are a few downsides involved with a propane tankless water heater. Though they will eventually pay for themselves in the long run, the initial cost can be as much as three times that of a traditional water heater. Also, as they tend to only produce heated water in the range of five gallons per minute, the hot water may run out if several appliances are operated at the same time. The solution to this problem is to either abstain from taking showers while doing the laundry, or to simply install a second heater specifically for larger appliances.
As energy costs rise, more and more new homes are being outfitted with propane tankless water heaters. They have a long lifespan, and do not tend to rust through, as is the case with traditional water heaters. In the coming years, it is expected that tankless water heaters will come to be the rule rather than the exception.
A propane tank.

A tankless water heater provides hot water on demand.