What Is a Process Control Lab?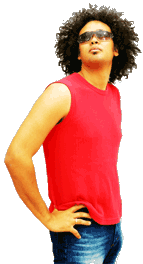 A process control lab is a facility for research and testing equipment used in the management of industrial processes. Such facilities develop new equipment, conduct experiments, and calibrate existing tools to make sure they are working properly. Some schools of engineering maintain process control labs, as do manufacturers and scientific research institutions. Available facilities and equipment can vary considerably, and many labs provide some basic information to help people determine if the space will meet their needs.
Manufacturers make use of process control equipment to regulate temperature, pressure, vacuum, flow, and other parameters that determine working conditions. This equipment includes sensors, actuators to activate different processes, and software that may regulate the system and provide feedback for operators. On a complex production line, process control can be especially critical, and allows companies to automate techniques that might otherwise require specially trained personnel. This can increase efficiency as well as worker safety, because it keeps workers away from moving machinery.
One aspect of the work at a process control lab can include testing and calibration of existing equipment. Manufacturers may request testing for components believed to be defective or slated for maintenance to determine if they are working right. If they are not, technicians at the facility can identify and resolve the problem so the equipment can be returned to regular operation. The process control lab may maintain a variety of test environments to make it possible to test and calibrate equipment to a high degree of accuracy.
Development of new equipment is also important. This can include entirely new technologies as well as adjustments to existing materials to make them more functional. The process control lab might work on specific problems like failure rates in certain conditions or short lifespans for particular components. Researchers can also tackle problems like measuring and controlling accurately in harsh conditions.
This work environment may contain a number of machines used in measurement and calibration. Test equipment is available to help technicians map electrical circuits, identify problems, and check to be sure that components are working after servicing or repair. Companies may contract work to a process control lab if they don't want to handle these tasks independently. Fees can depend on the nature of the job and estimates provided by technicians on the basis of similar projects and known issues with given types of equipment. The cost for setting up a new facility can be high because of the complexity of the equipment involved.


Man with hands on his hips