What is a Pet Vacuum Cleaner?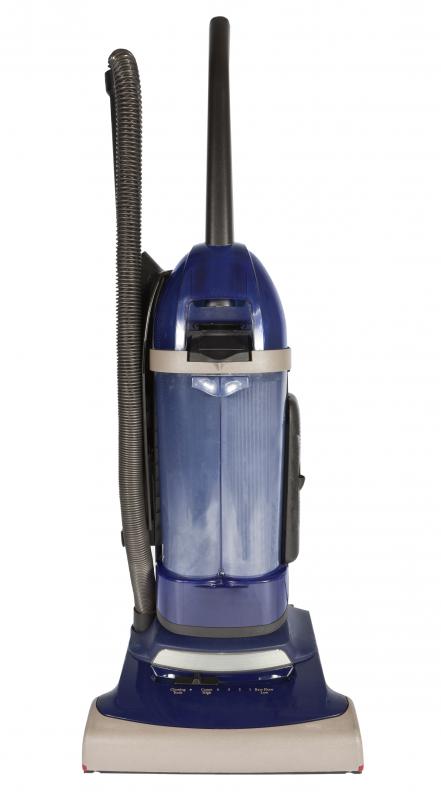 A pet vacuum cleaner is a vacuum cleaner that is specifically designed to lift pet hair. These types of vacuum cleaners frequently also include filters designed to prevent pet hair and dander from coming back into a room and aggravating any potential allergies. A pet vacuum cleaner typically does not appear much different than a traditional vacuum cleaner, and is available in upright and hand held varieties.
A pet vacuum cleaner will almost always feature a rotating brushroll. A rotating brushroll is used on carpeted and fabric surfaces, because it helps to loosen dirt and pet hair so it can be sucked into the vacuum. Vacuums for bare floors do not often feature a rotating brushroll, because that will just cause the dirt to be sprayed around the room. People who have bare floors and want a pet vacuum cleaner might want to choose a handheld vacuum or one designed specifically for bare floors that only uses suction to clean messes.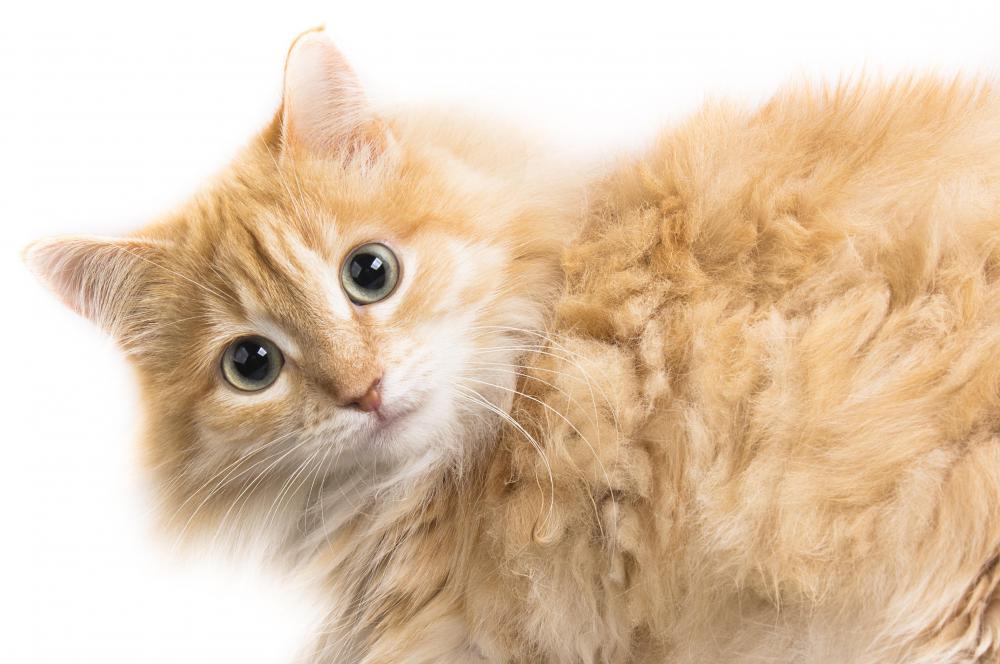 An upright vacuum cleaner designed for pet hair will often include attachments to make it easier to clean furnishings and upholstery. Rather than just a simple hose or upholstery wand, pet vacuums will sometimes include a powered upholstery wand. This powered upholstery brush will often include a miniature rotating brushroll like that found on upright vacuums, which allows the thorough cleaning of furniture and fabrics to help lift pet hair. It is important to test a feature like this on an inconspicuous area first to be sure it does not damage any delicate fabrics.
Handheld vacuum cleaners are sometimes used as pet vacuum cleaners, such as for cleaning up pet food spills or to quickly vacuum a piece of furniture. These may be used in small spaces, but will not work well for cleaning larger areas. They are available in corded or cordless varieties; corded tends to be more powerful, and cordless are more convenient for taking around the house, but are less powerful.
A pet vacuum cleaner may also refer to a combination carpet cleaner and vacuum. These are often used to clean up pet stains and messes, and are a type of wet/dry vacuum that shampoos and deep cleans the carpet, as well as vacuuming up any residual mess. These can be good for cleaning small areas, but are often not practical for cleaning an entire room. For that purpose, a larger carpet cleaner may be rented.
A pet vacuum cleaner.

Some people use handheld vacuum cleaners to get rid of pet hair.

Pet vacuums are handy for animals who shed a lot.

Grooming vacuums capture pet hair and dander before it can get into carpets and fabrics and cause allergic reactions.