What is a Pediatric Nebulizer?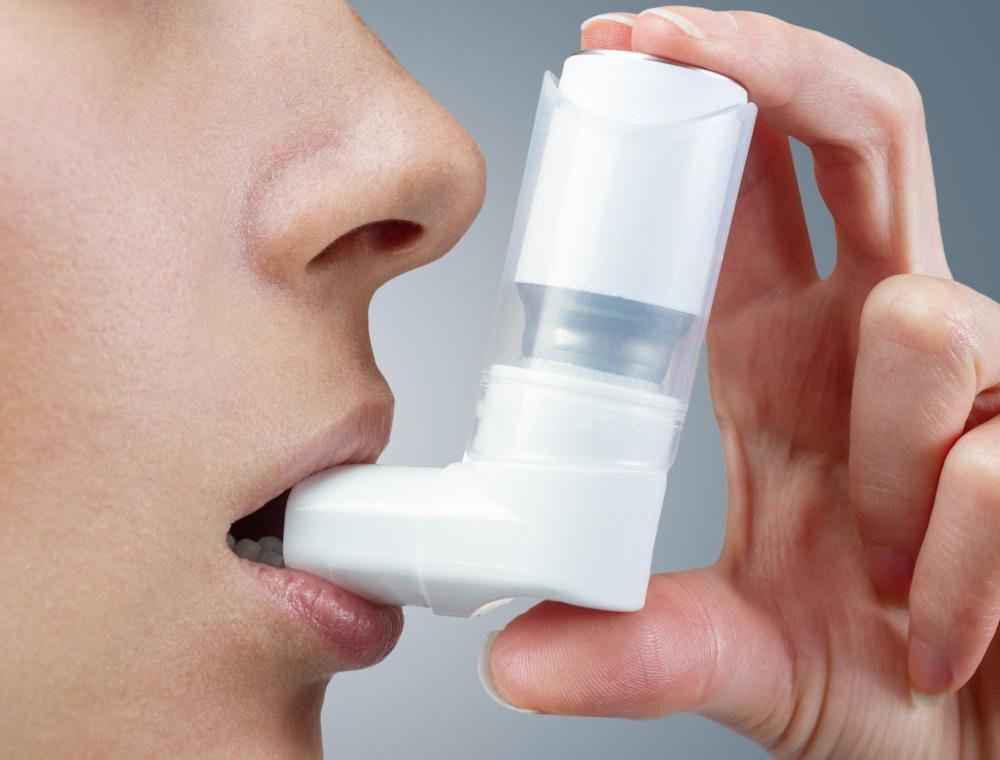 A pediatric nebulizer is a type of compressed air machine used to deliver medications to a child's lungs. These medications are initially in liquid form, but are changed into a mist that a child can easily inhale using the nebulizer's mouthpiece or a special mask. A nebulizer delivers medications intended to keep a child's airways open and is typically used for asthma patients as well as others with certain lung-related medical conditions. Often a doctor prescribes a pediatric nebulizer for delivering asthma medications to children, including infants, who are too young to use an asthma inhaler in the proper manner.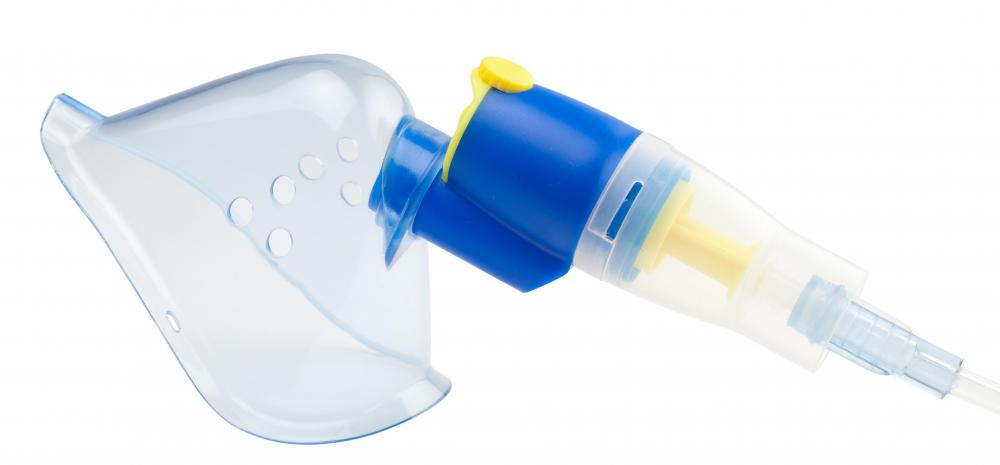 There are different types of nebulizers a doctor may prescribe, and some of them are meant to be kept at home and plugged into a source of electricity. For those who need breathing treatments while away from home, there are also smaller pediatric nebulizers that are portable. They are usually battery operated and not much larger than an asthma inhaler. Some portable options have batteries as well as an optional plug for use when a source of electricity is handy. While some pediatric nebulizers are designed for practicality, there are others that are shaped like cars, animals, fire engines, and cartoon characters, adding a fun element to breathing treatments.
A doctor typically prescribes a pediatric nebulizer to ensure that a child gets the proper dose of medication to keep his airways open. For example, an asthma patient may need regular doses of a particular asthma medication. While an adult or older patient would usually use a metered-dose asthma inhaler at specific intervals throughout the day, a child may find it difficult to use an inhaler exactly as directed, even if a parent is in charge of delivering the medication. Without the proper dose of medication, however, a child's health may be at risk. To avoid such problems, a doctor often prescribes pediatric nebulizer treatments instead.
There's no need for skill with a pediatric nebulizer. A parent can place the medication into the breathing machine, assemble the pieces, and positions the accompanying mouthpiece or mask. The parent then turns the machine on and has his child breath normally until all of the medication is gone. This may take about five to 10 minutes. In most cases, a parent remains with the child during the treatment, ensuring the mask or mouthpiece stays in place for the duration of the treatment.
It is often difficult for children to use a metered dose inhaler.

It may be easier for small children to use a nebulizer mask rather than an inhaler.