What is a Paid Survey Site?
A paid survey site is a website that offers to pay those who join to take surveys of various kinds, or join various programs. Most of these sites have grandiose claims that you will make tons of money if you take these paid surveys, but compensation may be minor, you may have to give out your information to a lot of other people, including credit card information, and they are unlikely to be the way you strike it rich. Moreover, some paid survey site companies ask you to pay to join their companies, so they are likely to be well-compensated not just by companies whose surveys you take but also directly by you. You can also expect a serious upsurge in the amount of junk mail you receive.
Sadly, though the idea of taking paid surveys at home sounds good, and an easy way to make money, it's often too good to be true. A number of the paid survey site companies are scams, and will take a lot of your time, some of your money and give you nothing or little to nothing in return. In fact any site that greets you with amazing testimonials about how much money you'll make should be viewed with great suspicion. You can check out any site to see if it's legit on a variety of web pages devoted to scams.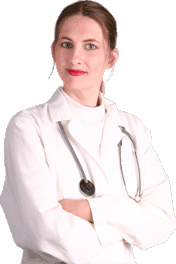 Sometimes a paid survey site can make you a very little money or more often they can make you points, which you can trade for gift items. If you have a lot of time, and don't mind retailing your personal information to unknown sources, you might investigate these as a way to get a little bit of cash or a few free items. Completing enough surveys to actually earn you valuable points can be difficult, and typically there's a pretty heavy time investment involved. You'd probably make more money working a minimum wage job for the same amount of time you'd spend filling out survey forms.
There are also legitimate surveys that don't go through a middleman paid survey site. Investigating these online may help you find some quicker ways to make a little cash. Plenty of companies do conduct surveys and market research, and are willing to pay those who participate a little money or give them a free gift. Though a paid survey site can collect a group of legitimate survey offers together, you can do your own searches, cut out the middleman reimbursement and take any surveys that interest you, but these may be hard to find unless you're dedicated to searching for a while.
AS FEATURED ON:
AS FEATURED ON:






Nurse