What is a Non Traditional Degree?
A non traditional degree is an educational degree that is earned through methods other than traditional college or university education. There are a number of different ways in which this type of degree can be earned, including online programs and mentor-apprentice programs. Many different schools and colleges offer these types of programs, and the ways in which they can be used to further education or to prove sufficient learning in a subject can vary greatly. A non traditional degree is often earned by people who do not have the time to pursue a traditional degree.
There are many different ways in which a person can earn a non traditional degree, and the method used will typically depend on the preferences of a student. Traditional degrees are often earned through colleges and universities that require a student attend classes each day in a classroom, under the instruction of a teacher, and fulfill various requirements. Once a student successfully completes enough required classes and elective courses, then he or she is typically able to receive a degree. Other requirements can exist for a traditional degree as well, though all of these can be avoided in varying degrees in pursuit of a non traditional degree.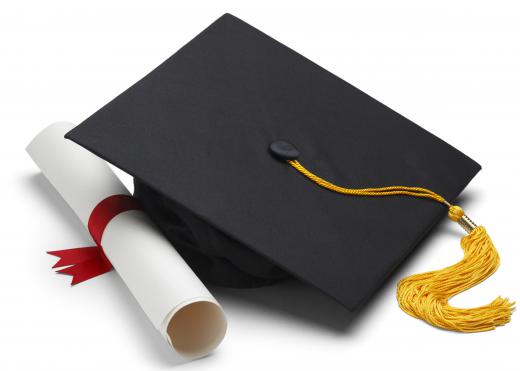 One of the most increasingly common forms of non traditional degree is one received through taking online classes. There are entire schools that offer programs that can be pursued through the Internet, allowing a student to receive a degree without ever setting foot in a classroom. Some schools also offer mentor-apprentice programs that partner a student with a knowledgeable mentor who helps teach the student through on-the-job training. These programs are similar to the mentoring systems used in carpentry and other construction professions, and the non traditional degree from such a program can be earned by a student in much less time than in a traditional program.
A non traditional degree is often earned in a way that is more beneficial for people who have commitments that make attending regular classes difficult, such as work or family responsibilities. While this makes earning a traditional degree difficult, most non traditional programs are offered in a way that can work around such commitments. A non traditional degree is not always looked upon in the same way as a traditional degree, however, and care should be taken by anyone choosing a school that offers such a degree. These degrees do not always transfer to other schools, and someone may spend over a year earning a degree, only to learn that another school will require that he or she complete coursework all over again before moving on toward another degree.
AS FEATURED ON:
AS FEATURED ON:






By: pixelrobot

Online programs and mentoring programs are two examples of non-traditional degrees.

By: Ljupco Smokovski

Online classes are more convenient for those with other commitments.