What is a Mortgage Application Fee?
When a prospective home buyer wants to apply for a new mortgage or to refinance one that they already have, they will be expected to complete an application. Since there can be significant expenses in processing a mortgage application, many lenders require the payment of an upfront mortgage application fee. This fee may be all-inclusive of the various services required in a mortgage application, such as an appraisal or credit check, or it may be limited to only certain services.
In some countries, there are no laws that define exactly what can be included in a mortgage application. For example, one lender may charge a mortgage application fee that covers the processing of a paper application, credit reports, and a home appraisal. Another lender, maybe even in the same city, may charge an application fee for simply processing a paper application, but then expects clients to pay separately for other services. People seeking a mortgage should be wary of deciding on a lender because they offer to waive mortgage application fees or quote a lower fee than other lenders. Instead, they should ask what is included in the mortgage application fee before beginning the process.
The work involved in processing the mortgage application varies, but usually involves verifying the applicant's identity, employment, income and in some cases, his rental history. One significant factor in the approval process is what appears on the prospective buyer's credit report. Credit reports in many places are only available through third-party credit bureaus. In the United States, mortgage companies must purchase a credit report from each of the three credit bureaus on every perspective homeowner. If a married couple, or more than one person, wishes to buy the property, reports must be pulled on each person, which can significantly add to the cost of a mortgage application.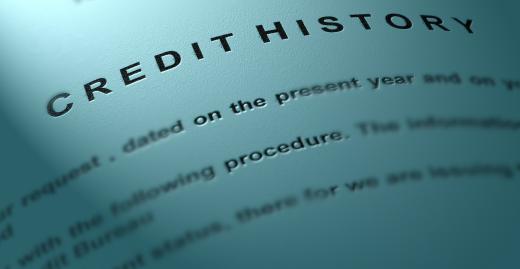 Since a mortgage application fee can reach into the hundreds of dollars and may be non-refundable, it is important for prospective homeowners, or those who wish to refinance, to be very sure they want to do business with a particular lender. They should do their due diligence researching a mortgage lender's professional reputation, ask for referrals, and spend some time talking to a mortgage lender representative to see if they feel comfortable working with that person.
If a buyer has any concerns about his ability to qualify for a mortgage loan, he can pull his own credit reports and scores. These reports can be reviewed by a mortgage lender in an unofficial capacity so he or she can determine if there are any foreseeable issues with getting the application approved. If the lender anticipates problems, the buyers have the option of either finding another lender or taking some time to clean up their credit before attempting to buy or refinance a home.
AS FEATURED ON:
AS FEATURED ON:






By: Brian Jackson

Lenders require upfront payments to cover the cost of processing mortgage applications.

By: karam miri

A mortgage application fee may include the various services in a mortgage application, such as a credit history check.