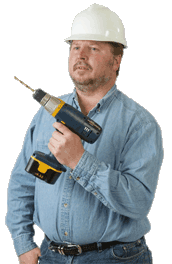 A milling vise is a piece of equipment that holds metal in place for milling, where a technician works the metal into a specific shape, size, and texture. This metalworking tool can come in a range of sizes and styles, and many companies that sell milling equipment offer vises along with replacement components for repair and refurbishment. It is sometimes possible to rent a milling vise for a specific project, and pre-owned models are available for those who cannot afford a new vise.
The milling vise may stand alone or lock to a table. It has a pair of jaws the user can adjust to lock metal in place so it can be worked. Some have a quick clamp system, while others may rely on screws. The jaws will anchor the metal in place, and a protractor mounted on the device can help the user select the right angle. Some milling vises also rotate. This allows the worker to reposition the piece without having to open the jaws, and can increase speed and reliability.
While the technician mills the metal, it can be subject to heat from friction as well as pressure from the tools the operator uses to work the metal. The milling vise will remain in place despite these pressures, holding the metal stable to allow the technician to work comfortably. The stability increases the precision of grinds and cuts, a critical issue in the case of metal being milled for applications with very narrow tolerances. A machinist fabricating parts for repair, for instance, needs the pieces to fit exactly or the finished project may not work right.
It is also possible to drill through the metal while it is held in a milling vise, and to perform other activities like planing and shaving to shape it perfectly for the intended use. When the technician is finished, she can open the vise to release the piece. It may be necessary to add some finishing touches once all the metal is visible, such as treating with a stain-resistant chemical to keep the metal clean and smooth.
Metalworkers in search of a vise should select a model with jaws wide enough to suit their needs. It can be a good idea to keep larger products in mind while researching milling vises, as the vise can be a limiting factor on the size of projects a metalworking shop can accept. It may also be wise to think about corrosion resistance and other special features.
Man with a drill