What is a Meeting and Event Planner?
A meeting and event planner, also called a meeting or event coordinator, specializes in planning and implementing corporate meetings and special events for small to large companies. He is normally an independent contractor or part of a company specializing in scheduling and planning events. Such events can include meetings, conferences, conventions and parties for business clientele. In very large companies, this may be a regular staff position, either full or part-time.
Organizational skills are imperative to succeed as a meeting and event coordinator. Every detail from inception through the day following the event must be precisely planned and executed. One slip or lapse in communication can result in the special event being remembered for all the wrong reasons.
Depending on the venue, different contractors and vendors are needed to provide a wide range of services. These services regularly include hotels, convention halls and caterers. Longer or more elaborate productions may require the services of audio or visual specialists, equipment and furniture rental companies and speakers' bureaus.
Before contractors become part of the process, the coordinator generally meets with company leaders, often including the highest level executives or their personal assistants. At this meeting, the meeting and event coordinator is given a budget and a list of desired amenities for the event. He takes detailed notes on the discussion and presents a list of options and costs at the next meeting.
Once the details of the event are finalized, the meeting and event planner progresses to the next phase. He procures sites, equipment, food, entertainment and other required services. The contracts are reviewed and finalized. Everything appears to be organized and confirmed.
At this point, the coordinator starts to anticipate what can go wrong and how he can fix whatever problems arise. Whether he is an experienced meeting and event planner or this is his first assignment in the position, he knows that glitches are inevitable. The key to success is to be prepared for whatever challenges present themselves.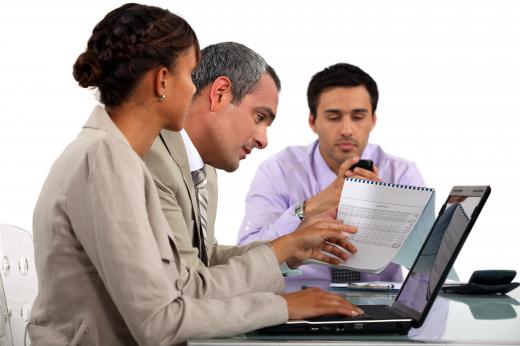 If the event is planned at a company location, the coordinator has to obtain use permits from the fire and health departments for attendee capacity approval and the official consent to serve food. Although such details should be handled by others if the event is planned off-site, the planner should double-check that these permits are in place to avoid problems. To prevent troubles, all details of the event—from the food to be served to the speaker topics and parking arrangements—should be periodically checked and confirmed by the planner, right up to the day of the event.
A career as a meeting and event planner is a good choice for a person who is extremely detail-oriented and organized. He should enjoy seeing his hard work culminate in occasions enjoyed by others. Successful meeting and event planners rely heavily on referrals from satisfied customers and guests.
AS FEATURED ON:
AS FEATURED ON:






By: Kurhan

A meeting and event planner specializes in scheduling and planning events.

By: Andreja Donko

A meeting and event planner specializes in planning and implementing corporate meetings and special events for companies.

By: auremar

Before starting a project, a meeting and event planner usually meets with company leaders to discuss the budget.

By: oksix

Event planners usually are responsible for making restaurant reservations.

By: Andres Rodriguez

Meeting planners often schedule speakers and register participants.