What is a Medical Services Company?
Any company that provides work in support of the healthcare industry is a medical services company. These services might include direct patient care or office support for records and billing. The companies might be providers of medical equipment or offer instruction in medical techniques like first aid and CPR. A medical services company is a very important part of community health care.
Emergency medical services (EMS), also sometimes called the rescue squad or ambulance service, is an important medical services company. EMS is a first responder to vehicle accidents and medical emergencies. These allied health professionals are the link between critically injured or sick patients and the community hospital. EMS workers are responsible for administering basic first aid and advanced life support. They also transport patients by ambulance and helicopter to emergency rooms where further care is given by doctors and nurses.
Medical billing is another type of medical service. Although very different from EMS, medical billing is still a vital service that is used by doctors and medical facilities. These services are responsible for preparing statements for submission to insurance companies and patients. Workers in this field need to understand medical codes, medical terminology, and insurance regulations so the money flows smoothly into the doctor's office or medical center so it can stay in operation and care for patients.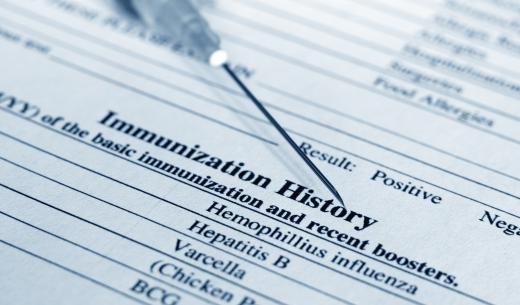 Another form of office support provided by a medical services company is medical transcription. Doctors dictate reports about patients and procedures that are recorded, played back, and typed out by a medical transcription service. A medical transcriptionist must be an efficient typist and very skilled in medical terminology.
A medical services company which specializes in durable medical equipment operates in the field of home healthcare. These companies deliver medical equipment to homes for long-term use, periodically check on and maintain the equipment, and teach patients and family members how to use it. With shorter hospital stays, many people are sent home to recover with medical equipment such as oxygen tanks, ventilators, and nebulizers. Some people may require medical equipment permanently. This type of medical services company acts as a link between the patient and the doctor by making periodic visits and reporting back to the physician.
Local and regional medical services are also very important to the healthcare quality of a community. This type of medical service is usually run by the regional government or a private organization, and provides medical care and education to people without insurance of their own, and who might not be able to afford to go to the doctor. These medical services are usually provided on a sliding scale fee and are free in some cases. In the US, county medical services often provide routine dental care, vaccinations, well baby check-ups, and prenatal care.
These medical service companies are just a few of the many organizations which work together to provide healthcare services to a community. Whether it is patient care or office support, each medical services company is important. They help keep the healthcare system running and available to anyone who is sick or injured and in need of medical care.
AS FEATURED ON:
AS FEATURED ON:






By: SeanPavonePhoto

Patients are transported to an emergency room by ambulances operated by a medical services company.

By: alexskopje

US county medical services may provide required vaccinations.

By: WavebreakMediaMicro

A medical services company may provide prenatal care.