What is a Management Buyout?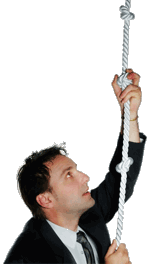 A management buyout (MBO) is a takeover of a business by the management. If other employees of the business are involved, it is known as an employee buyout. Management buyouts can happen for a number of different reasons. They are typically reported on and discussed in the financial media because they are topics of interest in the business community, and extended negotiations may attract the attention of the mainstream media as well.
If a company is privately owned, the management must reach an agreement on a sales price and terms before the business can be transferred. Management can also make a company private by buying out the public shareholders. Both approaches require financing. The members of management usually do not control sufficient funds on their own and must obtain loans, work with venture capitalists, or bring in additional buyers in order to execute the management buyout. One problem encountered is that lenders may be reluctant to provide financing because they regard the endeavor as risky.
Members of management may buy a company that is slated for sale, intervene if a company or department is going to be closed down, or decide to buy a company because they believe that they can run it more effectively. Management buyouts can involve lengthy negotiations or may be completed fairly quickly. Companies that need to raise money fast by selling subsidiaries, or need to settle terms of wills in the case of family-owned companies, may be eager to settle a management buyout offer.
Management have some distinct advantages when it comes to buying their own companies. They are intimately familiar with the situation of the company and do not need to exercise as much due diligence as outside buyers. They are also in a position to manipulate the management buyout, either by not being totally open during negotiations, or by releasing information in a way that is timed to drive down stock values. While it is perfectly legal for management to acquire a company and to use its knowledge of the company to advantage, care has to be taken to avoid crossing legal lines and an attorney usually provides advice and assistance with the process.
Once the management of a company have completed the takeover, they can take the company in any number of directions. There may be some restrictions in the sale that limit activities, such as a no-compete clause with the original owners. An early concern involves repaying the funding, especially in a leveraged management buyout, a takeover that requires a very large loan.


Man climbing a rope