What is a Low-Density Lipoprotein Diet?
A low-density lipoprotein diet consists of eating foods that lower the level of unhealthy cholesterol in the body while not affecting good cholesterol levels. The basics of a low-density lipoprotein diet include fish, grains, nuts, fruits, and healthy oils in place of saturated fats. It restricts the amount of meat, dairy products, eggs, and transfats that can cause plaque to build up in arteries and provoke strokes or heart attacks.
Cholesterol is naturally produced in the human body at the sufficient amount needed. Excess cholesterol comes from eating animal products, leading to a waxy accumulation that could block the blood flow to the heart or brain. The body contains high-density lipoprotein (HDL), called the "good" cholesterol, and low-density cholesterol (LDL), referred to as "bad" cholesterol. Foods in an LDL diet work as a scrubbing agent to remove LDL from the arteries, sending it to the liver, which filters it out of the system.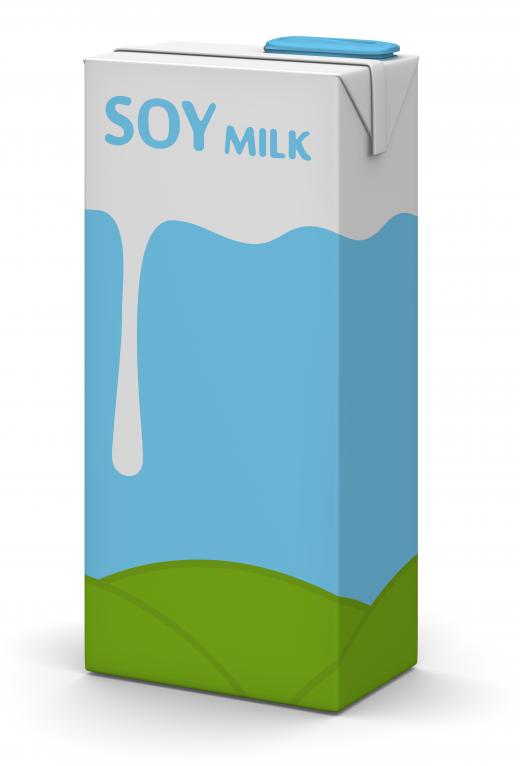 Oatmeal and bran have proven especially effective foods in a low-density lipoprotein diet. Along with fruits, nuts, legumes, and seeds, these high-fiber grains are recommended for people with high LDL levels. Fish containing omega-3 fatty acids, such as salmon and mackerel, are another important part of the diet. Some commercial products, like cereals, are fortified to reduce bad cholesterol levels.
At least five servings a day of fruits and vegetables with the skins left on to enhance the amount of fiber are recommended as part of a low-density lipoprotein diet. Beans or other legumes should be eaten at least three times a week. Soybeans and soy milk are especially helpful to reduce the level of bad cholesterol.
Increasing the amount of fiber in the diet is only one part of the low-density lipoprotein diet. Fats play an important role in the level of LDL cholesterol. Saturated fats found in butter, milk, cheese, and meat pose the greatest threat to anyone with high LDL levels. These artery-clogging foods should be avoided and replaced with healthier alternatives. Transfats used by food manufacturers to prolong the shelf life of cookies, crackers, and similar snacks also tend to raise LDL levels and lower HDL levels.
Canola oil and olive oil, especially extra-virgin olive oil, should replace other cooking oils in a low-density lipoprotein diet. If poultry is eaten, removing the skin and fat decreases the amount of cholesterol. For those who don't like fish, fish oil capsules are effective and recommended for people who have suffered a heart attack. Studies have shown that, when combined with exercise, adhering to a high-density lipoprotein diet is as effective as drugs in lowering bad cholesterol levels.
AS FEATURED ON:
AS FEATURED ON:






By: 3dsguru

Soy milk is helpful in reducing bad cholesterol.

By: natalyka

Fish with Omega-3 fatty acids, such as salmon, are an important part of the low-density lipoprotein diet.