What is a Juvenile Detention Officer? (with picture)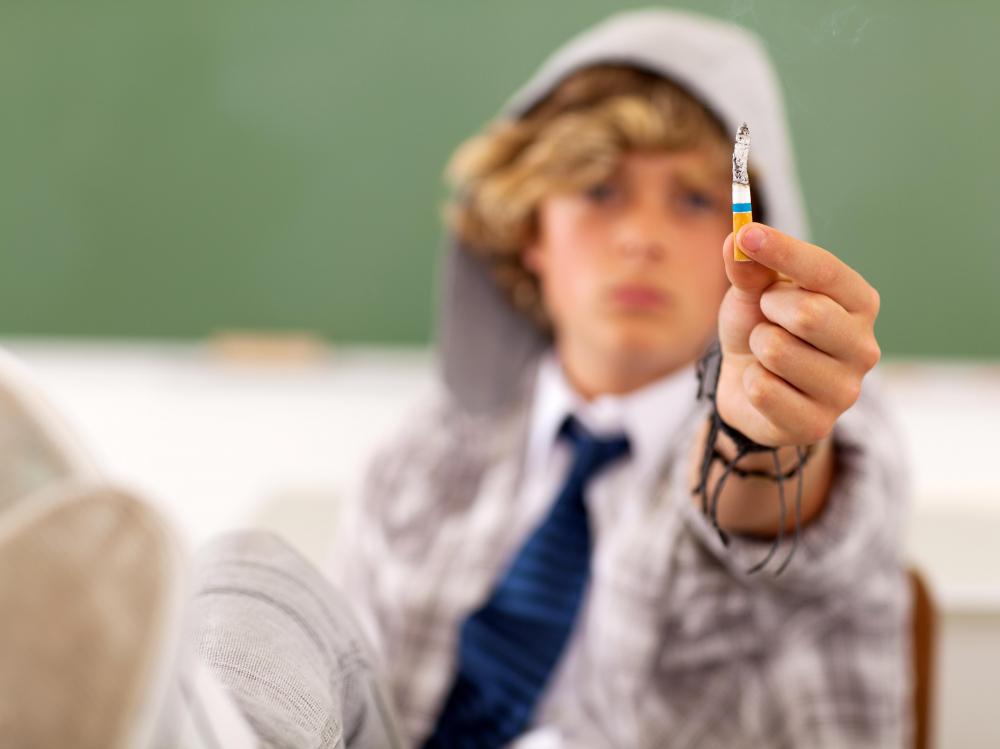 A juvenile detention officer usually works at youth detention centers — secure residential facilities for young offenders waiting for court hearings — or in long-term placement programs. Within the youth detention center, officers can be responsible for several aspects of the youths' lives, including education, health, recreation and counseling. Juvenile detention officers are commonly in charge of caring for young people who are labeled a threat to society, or have run away from home or been charged with an illegal offense, such as alcohol possession.
The day-to-day duties of a juvenile detention officer vary depending on the specific facility and its needs, but generally include performing security checks, preventing violent or dangerous activities and investigating suspicious activity within the facility. Additionally, the officer interacts regularly with the young inmates, and helps to create a positive and educational atmosphere to help facilitate their re-entry into society. The juveniles held in custody are meant to receive care from "the state as parent," and thus part of the role of the detention officer is to provide a positive role model for the young people within the facility.
A juvenile detention officer must have a number of skills and interests to succeed in this type of position. He or she should enjoy working with young people, and have the desire to act as a role model. Strong interpersonal and communication skills are essential, since these officers interact with both the young people staying there and family members daily. Officers should have solid problem solving skills, be able to think on their feet and work in a fast-paced environment. Finally, they should have a strong sense of empathy and compassion, since many of the young people in their care are struggling with addiction or mental issues.
Working as a juvenile detention officer traditionally does not require post-secondary education. However, in many places, job opportunities increase with further education, and a community college diploma or university degree in the fields of law, criminal justice, law enforcement, psychology or sociology is advantageous. Additionally, a background check is almost always required, and most facilities require some kind of training, which can last over two months.
The field of juvenile detention is growing worldwide, and this job historically features lower unemployment rates relative to jobs in other fields. Many juvenile detention officer job opportunities are offered at the local, regional and federal government levels. These types of positions are also available at private enforcement firms.
A juvenile hall, also known as a youth detention center, is a secure facility for young people, or juveniles.