What Is a Horizontal Analysis Income Statement?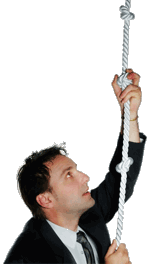 A horizontal analysis income statement is a type of financial document that seeks to compare the results of a business income statement with the same type of statement for previous periods. The goal is to determine the amount of percentage change, if any, that may have occurred over the period of time under consideration. This approach is sometimes referred to as conducting a trend analysis, since the goal is to identify any indications of a consistent movement that the business must either protect against or embrace as a means of continuing to improve the bottom line.
One of the first goals of a horizontal analysis income statement is to identify the amount of change from one period to another, expressed as a percentage. Doing so makes it possible to determine the percentage increase or decrease that occurred over time and use that data to plan for the future. For example, if the income statement for the annual period that ended two years ago showed sales of $500,000 US dollars (USD) and the income statement for the most recently closed annual period reflected sales of $1,000,000 USD, the result is an increase of $500,000 USD from one year to the next. In percentage terms, this means the company experienced a 100% sales increase for the time frame under consideration.
The actual format for the horizontal analysis income statement will typically include the actual figures for the two periods involved. The income for the beginning annual period is subtracted from the income for the closing annual period, resulting in the actual amount of the increase or decrease that is recorded as a line item on the statement. That figure is divided by the income for the beginning period, resulting in a percentage that is either positive or negative, and is recorded as the final figure in the body of the document
Taking the time to prepare a horizontal analysis income statement makes it much easier to compare the growth of the business with what is happening within the industry. When the report indicates a percentage growth that is ahead of the industry average, the business is apparently doing a good job in terms of public relations, marketing, and growing and maintaining a client base. Should the results of the horizontal analysis income statement indicate the business is running below the industry average, this can serve as the basis for reevaluating current methods and making changes in order to improve the growth rate of the company.
Man climbing a rope