What is a Home Inspection?
A home inspection is a thorough walk-through of a home conducted by a professional inspector. While inspections can be conducted for many reasons, they are most often conducted when buying a home, to reveal any issues that might become problems.
A home inspection is typically a walk-through tour of the house, in which the inspector will go room to room to look at the status of the property. Inspections are usually quite detailed, with the home scrutinized very closely. During the inspection, the inspector will look for problems large and small, from a broken cabinet hinge to a leaking roof. Home inspections help to identify problems that might become significant during the ownership of a home.
Home inspections are particularly important when purchasing a home. Buying a house is likely one of the largest purchases a person will ever make. But few buyers are experienced in home construction, and overlooking a serious problem could be a costly error later. Because of that, many buyers choose to have a home inspection conducted prior to closing the sale. The inspector can identify any issues found, which the buyer can discuss with the seller during negotiations.
It is often helpful to accompany a home inspector during an inspection. For buyers, it gives a chance to ask questions and get detailed information while giving the home a thorough look. For homeowners, it allows an opportunity to answer questions the inspector may have. In either case, accompanying an inspector can help get the most from a home inspection.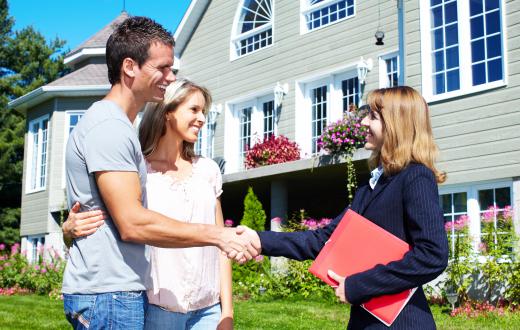 An easy way to find a home inspector is to ask others for recommendations. Real estate agents frequently know of good home inspectors, as they typically deal with them frequently during home sales. Friends who have recently had home inspections may have other recommendations.
When selecting a home inspector, it is a good idea to ask questions. It is important to know how much they will charge for the inspection, and what the inspection includes. Some inspectors will produce detailed printed reports that list any potential problems that are found. It is also critical to find out how the inspector is qualified to inspect homes. Many inspectors are willing to give out references of past clients, who can talk about their home inspection experience.
AS FEATURED ON:
AS FEATURED ON:






By: Superingo

Home inspectors are responsible for reporting any safety hazards within a home.

By: leekris

A home inspector will be familiar with all aspects of home construction.

By: Kurhan

Many people feel better about purchasing a home after a home inspection.

By: Elenathewise

The roof, electrical wiring, plumbing and other structural parts a home are typically inspected by the buyer before agreeing to purchase a home.

By: zimmytws

Accompanying the home inspector can clarify any potential problems and related expenses for the buyer.