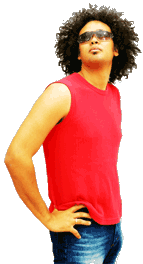 A halter bra is a type of bra that has only one strap, wrapping around the back of the neck to the top of the bra cup on the other side. It usually is worn to prevent the revealing of bra straps in a halter top or dress. Halter bras come in various styles and sizes, so it is easy to find a bra of a specific color or strap width to fit the needs of an outfit.
There are various different shapes that halter bras come in. Some are demi-style and feature a plunge neckline, while others offer fuller coverage and more support. There are push-up bras that offer moderate to high levels of lift for women who want a halter bra that creates cleavage, and many push-ups come with either foam or gel inserts.
A halter bra can be purchased in a multitude of different colors and patterns, and some are embellished with ribbons or rhinestones. There are styles made from soft cotton, nylon, spandex, polyester or silk, and some styles are seamless and smooth, making bra lines invisible under clothing. Most bras are constructed with an underwire to provide support and structure, but depending on the woman's cup size, she may prefer a wireless, lightly-lined cup style for comfort. There are bra styles that include more padding in the area that covers the nipple to prevent show-through.
Halter bras can be purchased as part of a convertible-style bra, which can be more financially efficient if a woman wants a bra to wear with a variety of shirt styles. A convertible bra is a bra with removable straps. The straps can be used to create a cross-back, one shoulder, v-front, cross-front, strapless, or classic-style bra. When converting the bra to a halter bra, use one strap and loosen the adjustable straps to be able to wrap from the hook or loop on one side of the bra to the other. The strap will wrap around the back of the neck, creating a halter bra.
There are also low back halter bras and bras that are specifically made for deep necklines that extend past the place where a classic-style bra would rest. Low-back bras have side panels that are adjustable and wrap around the upper torso of a woman. The side panels are located below the middle of the back, allowing a woman with a low-back shirt to wear a bra without it showing. Deep plunge halter bras have smaller cups that cover the side of the breast and the nipple only. This creates a large space in the middle of the chest so that low cut shirts will not reveal the material that connects the bra cups.


Man with hands on his hips