What is a Geocaching GPS?
A geocaching GPS is a handheld Global Positioning System (GPS) device that is designed, at least to a certain extent, with the needs of geocachers in mind. The units are always handheld, as vehicle-mounted systems are not appropriate for this type of treasure hunting activity. The geocaching GPS may also have a number of other features that make geocaching easier, such as color screens and support for various geocaching games. This sets them apart from other handheld units, which may be used simply for hiking and other outdoor activities.
Geocaching involves placing small objects in waterproof containers in locations for others to find. The coordinates for these locations are published on websites designed for the hobby. In order to find the geocaches, a suitable GPS device is needed. While almost any handheld unit will work, many hobbyists prefer a geocaching GPS for certain features. For example, a color GPS may be easier to read and good for families who geocache, but may not be the best choice for hikers who may put a premium on battery life.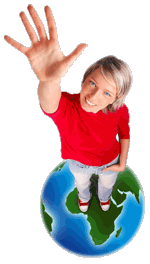 Some geocache hobbyists want to focus on more than the traditional geocaching activities with games like Wherigo™. This concept is billed as a real-world video game, where participants are directed certain places and interact with fictional characters on the GPS unit. This is only available with a select few geocaching GPS devices. Therefore, those interested in this experience will need to be very selective.
Another feature that is popular on geocaching GPS units is paperless geocaching. Some units have geocaching software that saves all the information about a geocache in the internal memory, which saves on the cost of printing out a piece of paper on every single site. Further, it makes it easier to travel to the site when there is no notebook or paper to worry about. The geocaching GPS can even automatically log the find and report it on the geocacher's account once found.
Some geocaching hobbyists may also prefer a unit with a touch screen. This is a personal preference, but many feel the touchscreen makes it easier to input information into the unit. These screens may be more prone to breaking, however, and therefore should be protected at all times.
The price of a GPS that has features for geocaching may be slightly more than those that are simply for basic hiking or for automobile use. Of course, additional features are likely to raise the price of a GPS designed for any specific use. Geocachers may want to try out several different models before deciding on the right geocaching GPS for them.
AS FEATURED ON:
AS FEATURED ON:






Woman waving