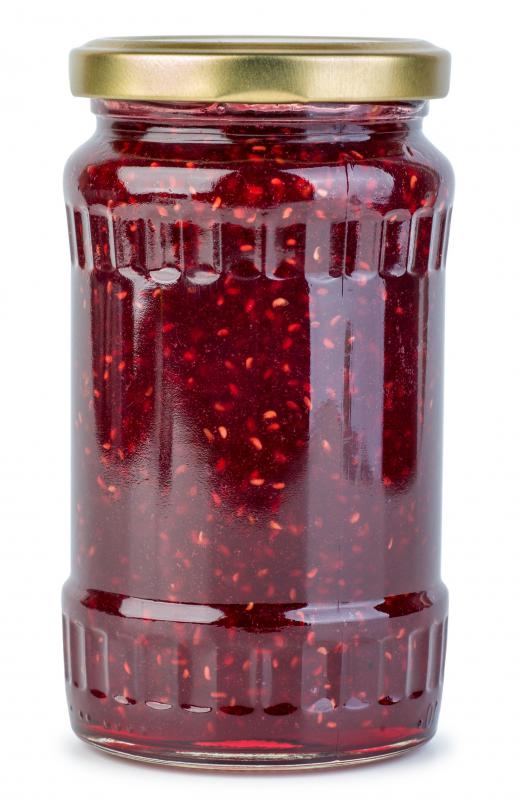 A large, thin pancake filled with compote that can be made from almost any kind of fruit, a fruit crepe is usually made with a sweetened batter wrapped around the filling and topped with powdered sugar or whipped cream. The possible varieties of fruit crepe filling are nearly endless. Although this dessert dish originated in France, variations of fruit crepes are found throughout the world. The traditional recipe can be modified to accommodate special dietary needs, such as vegan and gluten-free.
A fruit crepe is usually eaten as a dessert or for breakfast. Heartier crepes made with buckwheat flour are typically served for lunch or dinner. These crepes are filled with substantial fare like cheese, meat, and vegetables. Crepes can often be purchased at small stalls or food carts and are usually served with cider.
A crepe is a thin pancake that originated in the Brittany region of northwest France. Due to its size and thinness, an inexperienced cook can find making crepes challenging. Crepes do not have to be paper thin, but it is common to have a few imperfect ones in every batch.
A typical crepe batter recipe includes butter, milk, and eggs held together with a bit of salt and some wheat flour. Buckwheat flour can be substituted for a heartier crepe best suited for more savory fillings. Once the ingredients are combined into a batter that is about a thick as heavy cream, the crepe should be refrigerated for between two hours and one day.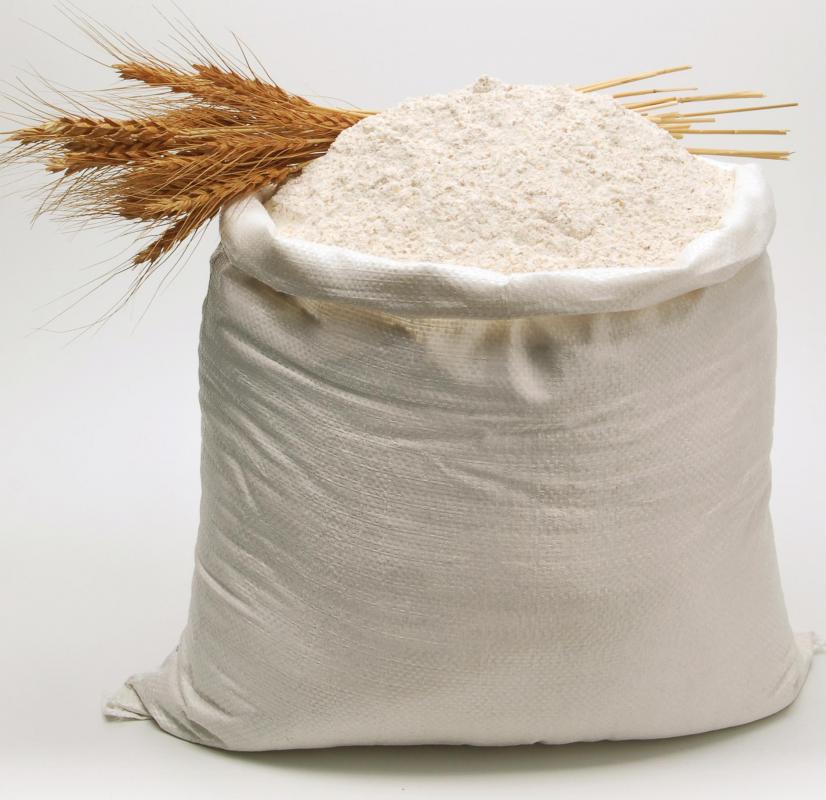 Crepes can be made in a nonstick skillet or in a special crepe pan that is very shallow and round. After heating the pan over medium heat and adding a little butter, about 3 tablespoons of batter can be added to an 8- or 12-inch pan for a small crepe. For a large crepe, about one-third a cup of batter will suffice. The pan will have to be tilted around until the bottom is coated with batter.
After about a minute, the bottom should be firm and the crepe can be flipped by loosening the edges with a spatula and then executing a quick flip. The crepe should cook for only around another minute or less. The first few crepes may not be as perfect but are likely to be just as tasty as later efforts.
Fruit filling for a fruit crepe can be made with just about any kind of fruit. Berries are typical and often mixed with yogurt or whipped cream. The fruit can be raw or cooked into a compote with citrus juice and a sweetener like sugar. Jams and jellies may also be used. The filling is usually spread inside the crepe, which is then wrapped into a cone or cylinder.
Crepe recipes can be modified to accommodate special dietary needs, such as vegan and gluten-free. Vegans do not eat any animal products, while a gluten-free diet eschews anything that contains gluten, a wheat protein. A vegan crepe recipe will often include vegan cutter, arrowroot, or tapioca flour. A gluten-free crepe is often made with a commercial gluten-free flour mixture that usually contains rice and tapioca flour as well as xanthan gum and potato starch.
Raspberry jam is a common filling in sweet crepes.

Flour from the buckwheat plant yields a much heartier crepe.

Fruit crepe can be made from almost any kind of fruit.

Wheat flour is often used to make crepe batter.