What is a Frozen Drink Maker?
A frozen drink maker is a kitchen gadget that shaves ice, combines it with liquid and creates an icy, drinkable concoction. It differs from a blender as the blender chops the ice instead of shaves it. The gadget may not come by itself; some will come with extra accessories such as a drink making guide or coasters. The kitchen appliance is a convenient item to have on a hot day when nothing will do but a cold, icy drink.
The frozen drink maker will typically have a separate section just for the ice in order to shave it. On some versions, the juice combines with the ice directly in the jar while on others you dispense them separately. Some models allow dispensing of the liquid via the jar while others have dispensing faucets.
A frozen drink maker can be useful in creating several types of drinks. Alcoholic and non-alcoholic daiquiris, margaritas and pina coladas are some options to make, as are slushees and smoothies. Some makers have a switch or button to choose which type of drink to make to take the guesswork out of what to do.
The frozen drink maker is good for almost any type of party, especially those that take place outside or during warmer months. Some models come with a power cord while others are cordless. If the gadget is going to get the most use outdoors, a cordless model may be the best option. For easy transport from location to location, a strong canvas bag with handles can prove useful.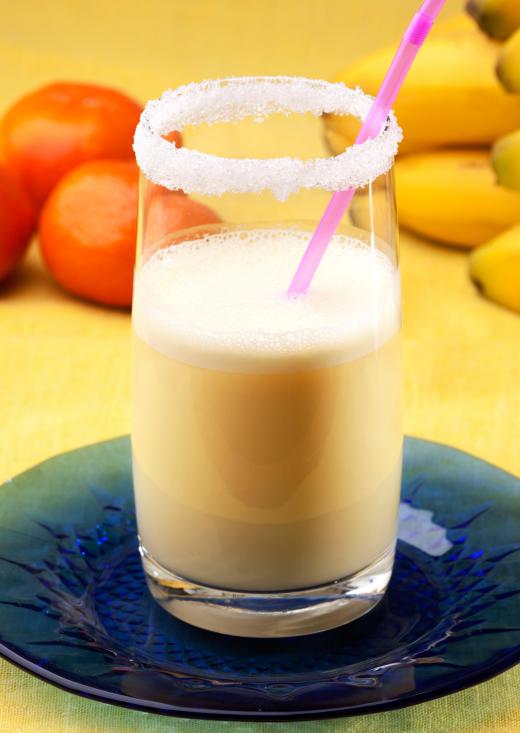 While there are frozen drink makers that make only one drink variety at a time, others can make two or three. In some cases, the multi-variety makers weigh just as much as the single drink makers, so the machine is still transportable. Both types of machines come in a variety of sizes and weights.
When choosing a frozen drink maker, the size of the jar is something to take into account. Certain jars are larger than others and can produce more of the drink without having to make a new batch. Another option to consider is choosing a machine that produces only one or more drink varieties at a time. Whether or not the maker is going to be transported and whether or not it will be used outside are other options to think about. They run a gamut of prices from the relatively inexpensive to the very expensive so there is an option for every budget.
AS FEATURED ON:
AS FEATURED ON:






By: rgbdigital.co.uk

A frozen drink maker is an appliance used to make margaritas, slushees, and smoothies.

By: Tyler Olson

A frozen drink maker can be used to make a tropical fruit smoothie spiked with rum.