What is a Front Tine Tiller?
A front-tine tiller is a type of motorized garden tiller that utilizes a set of rotary blades or tines to till soil. It is specially designed for small-space gardening or lawn care. The front-tine tiller typically is one of the most widely used power implements by home gardeners and landscapers.
Generally, a front-tine tiller is categorized as a rotary tiller because it works the soil using a set of forward-spinning blades or tines. The tines are mounted onto a horizontal steel bar called the tine shaft, which rotates the tines when the tiller is in operation. In turn, the tine shaft is powered by a motor that is located above or slightly behind the wheels. In addition to the motor, front tine tillers are designed to be pushed or guided from behind by a walking operator.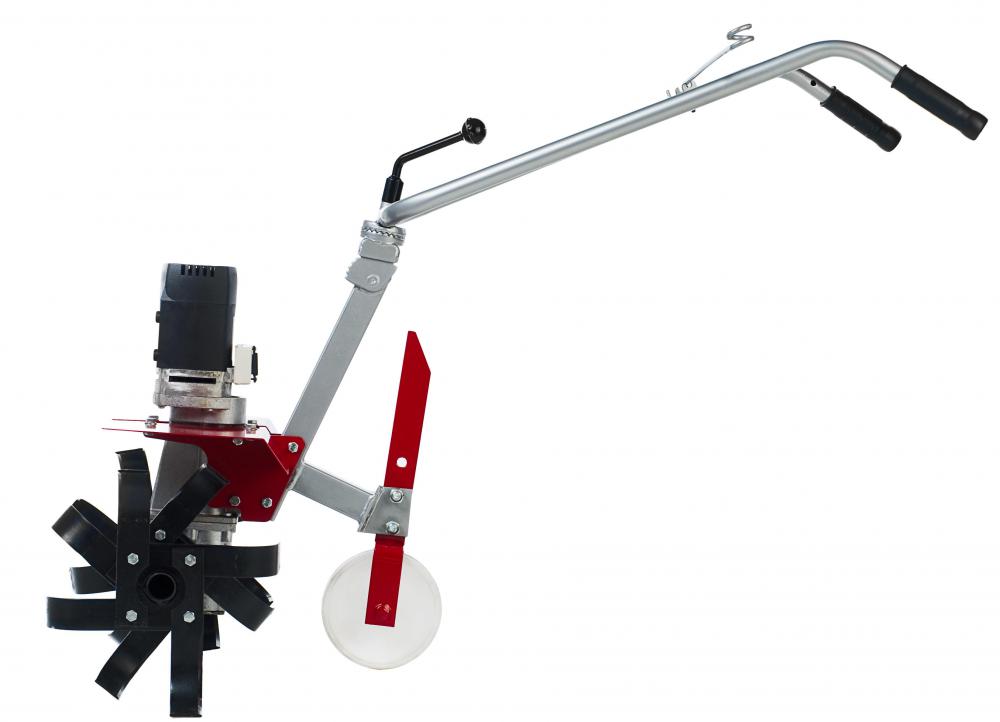 As a power-operated gardening implement, a front-tine tiller is powered by either a gas or electric motor. The gas-operated model is generally more powerful than the electric models. On the other hand, the electric tillers run quieter, are easier to maneuver, and have fewer emissions. The forward-rotating blades also help to propel the tiller forward as they dig into the earth, pulling the operator along.
Commonly used on home gardens and lawns, front-tine tillers can be used to establish a new garden. The rotary blades of the tiller break up and turn the soil to prepare ground for cultivation or watering, or for the laying of sod. The churning blades offer the added benefit of aerating the soil as it is turned. This tiller also cab be used to furrow garden beds into rows for sowing seeds or planting seedlings. Fertilizer or compost manure can be tilled into the garden soil as well.
Established gardens can be maintained using a front-tine tiller. It can be used to weed between garden plants and along plant rows, as well as edge the garden or lawn borders. The machine also can be used to till older plants into the soil in preparation for the next growing season. Some gardeners use their tillers to maintain compost heaps or make potting mixtures.
There are several different front-tine tiller brands for sale on the market in the U.S. They include Sears® Craftsman® tillers, BCS tillers, Mantis® garden tillers, and Troy-Bilt® tillers. These companies also produce an array of attachments for use on their tillers. For single-use applications, front-tine tillers can rented on an hourly, daily, or weekly basis from many hardware and home improvement stores.
In a front tine tiller, the rotating tines are located in the front of the machine.

Established gardens can be maintained with a mini front line tiller.