What is a Flagstone Walkway?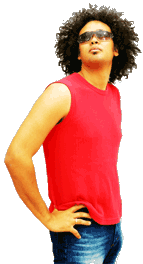 A flagstone walkway is an outdoor path made of flat segments of natural stone. Flagstone walkways can make a beautiful, all-natural addition to a landscaping design. Stone paths can be made to meander through a lovely garden, circle a pond, or lead to a cheery front porch.
Flagstone is considered a durable and lasting building material, with a rugged and rustic appeal. Natural flagstone is actually sandstone, a member of the quartz family. It comes in all the same colors as sand: white, pink, tan, yellow, brown, blue, red, and gray; with some colors more rare than others. The color of a flagstone walkway can accent nearby buildings and structures, or blend with the surrounding landscape, depending on the taste of the designer.
The stones used to make a flagstone walkway can be irregular in shape, or pre-cut into square or rectangle shapes. Manufactured stepping stones made of resin or concrete are also available, and they come in all sorts of shapes. Although the pre-cut shapes fit together more easily, many people prefer the irregular shape of natural stone in a garden pathway.
When laying a flagstone patio or walkway, a good depth for the stones is approximately two or three inches deep (5 to 7.6 centimeters). The ground should be dug to the depth of the flagstone in the shape of the path. Usually some space is left in between the stepping-stones, which can be filled with gravel, sand or rocks. Some people prefer to allow grass to grow between the stones. There are also designs that rest in a bed of cement, making a solid pathway with no gaps.
Laying flagstone can be labor intensive, because of the weight of the stones. Before any flagstones are moved into place, it is wise to consider the overall design for the walkway. How wide and how long will the path be? Should the flagstone walkway lead in a straight path, or will a delicately curving path be more pleasing? If the choice is natural, uncut stone slabs, how will the odd shapes fit against one another?
Flagstone is an excellent building material that can also be used in masonry for walls, fences and roofing. Slabs of natural stone about one inch (2.5 cm) thick make a good weatherproof covering. Stone walls can add a charming appeal to certain styles of architecture, especially Craftsman style homes. As a roofing material, flagstone offers a natural choice that is long-lasting and good looking. Stone accents on a home or building can be the perfect complement to a natural flagstone walkway.


Man with hands on his hips