What is a Fixed Income Annuity? (with picture)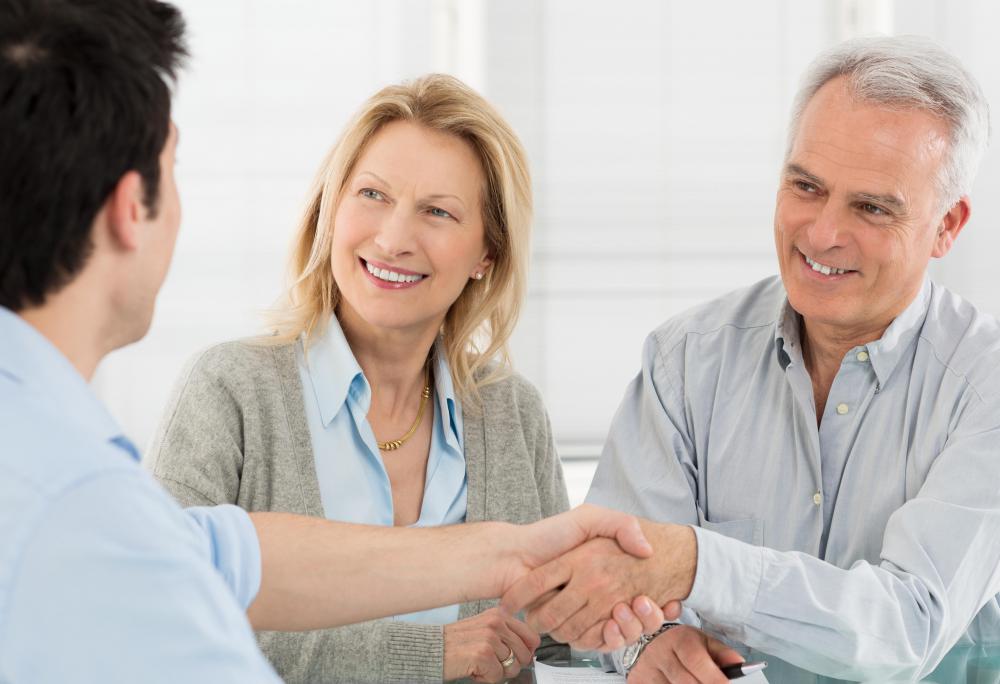 A fixed income annuity is a type of investment that provides retirement investors with an alternative to the traditional method of saving for retirement. Instead of putting money into a brokerage account and choosing individual investments, an individual can purchase this type of annuity and have a fixed income for life. A fixed income annuity provides stability and simplicity. At the same time, this type of annuity has a few potential drawbacks, including high costs and the necessity of trusting in the long-term potential of the company offering the annuity.
When an individual purchases a fixed income annuity, he or she is essentially buying an insurance product. These products are marketed by insurance companies and are widely available to investors. This is a type of investment that is separate from the financial markets, and many brokers generally do not offer them because they do not receive commission for selling them.
Fixed income annuities are very simple. Investors do not have to pay attention to the markets or choose individual stocks or mutual funds to invest in. The investor can simply pay the insurance company a certain amount of money, and then get an agreed-upon amount during retirement.
With a fixed income annuity, the investor can secure a fixed and stable income for the future. This is a popular investment for individuals who want to guarantee a certain amount of income during their retirement years. The investor is guaranteed a particular rate of interest over the life of the annuity, which means that he or she can plan on receiving a specific amount of money every month from the time that the repayment period begins.
A fixed income annuity does have some disadvantages. This type of investment tends to have high costs. In comparison to the annuity rates that are received, the insurance company often charges relatively high fees. These fees can be charged on the front end, when the money is invested, or the back end, when the money is paid out.
An investor should also be confident in the future of the insurance company from which he or she buys a fixed annuity. The annuity is, in some ways, an investment in the insurance company, so investors have to put a large amount of faith in that company. If the insurance company goes out of business, the retirement dollars could be gone.
The investor should be confident in the future of the insurance company from which she or he buys a fixed income annuity.