A fitness club, also referred to as a health club or gym, is a business where customers typically pay a monthly or yearly membership fee in order to exercise there. A fitness club may offer exercise equipment, fitness classes, and personal trainers and nutritionists, among others. For those who do not want to work out in their homes or outside, or may enjoy the energy of a group class, a health club such as this is often an excellent choice.
Fees may vary at each fitness club, depending on the size and the variety of equipment and classes offered. Generally, a health club may charge an initial sign-up fee that covers the first month or few months of membership, as a trial period. After that, customers may be asked to sign a contract for a year, agreeing to pay a monthly fee in exchange for access to the gym. This will usually cover all that the gym has to offer, including extra amenities and classes. Any drinks or snacks are not usually included in the fee.
Of course, membership and fee requirements may differ at individual gyms. It is important to tour the gym before signing anything, especially at the time of day when one will be most likely to visit to determine if a wide variety of machines are available. In addition, it may be a good idea to take some classes on a per-class basis to see the class styles and the instructors' methods.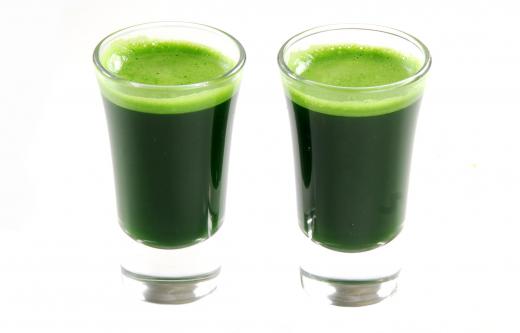 Typically, a fitness club will offer a variety of weight lifting and aerobic machines. Stationary bicycles, treadmills, and ellipticals are common aerobic machines; many offer extra features such as individual televisions and heart rate monitors built right in. Lat pulldowns, shoulder presses, or rowing machines are just a few of the most common weight machines offered.
In addition to the fitness equipment, a fitness club will typically offer a number of different exercise classes. These might include aerobics, yoga, Pilates, kettlebell workouts, kickboxing, aqua aerobics, or aerobic dance, among others. Generally, someone with a gym membership may take as many classes as he or she wishes.
A fitness club may feature other amenities as well for its members. These might include massages, a sauna or steam room, or hydrotherapy rooms with hot tubs, to name a few. Most feature a snack and juice bar to get light, healthy foods or smoothies. Joining a fitness club can be a great way to get in shape and meet fitness goals, and most have personal trainers available for an extra fee as well.
AS FEATURED ON:
AS FEATURED ON:






Women in a sauna at a fitness club.

By: MSPhotographic

Most fitness clubs include juice bars, which offer smoothies and shots of wheatgrass juice.

By: william87

Many fitness clubs offer group classes that use varying workouts.

By: Igor Mojzes

A wide variety of machines should be available for use at a fitness club.

By: Tyler Olson

Some fitness clubs have a small cafe that serves fruit smoothies and other healthy drinks.