What Is a Fajita Burrito?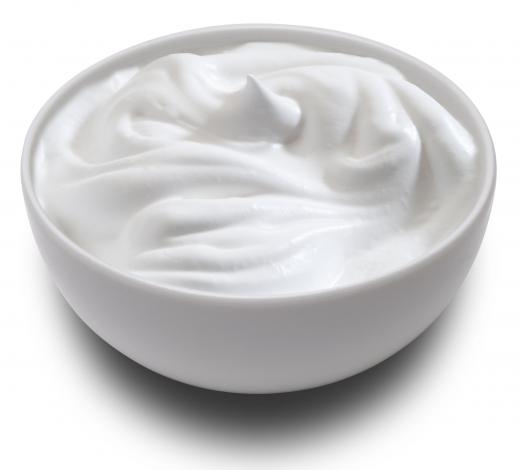 A fajita burrito features a combination of savory ingredients rolled up in a flour tortilla. The basis for a fajita burrito is typically rice, cheese, beans, or vegetables, such as sauteed onions and bell peppers or lettuce. In addition, a non-vegetarian version of this dish typically features either steak, chicken, or pork.
With Mexican origins, the traditional burrito was created as a way to combine leftovers into a simple and transportable meal. Today, the burrito has evolved to include many different ingredient combinations, and has become a menu staple in many different kinds of restaurants and homes. Burritos are commonly served as a platter with refried beans and Spanish rice.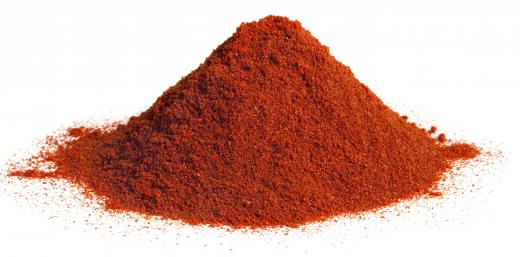 The most common base filling for a fajita burrito is rice. Depending on the recipe, this rice can be plain or flavored with regional seasonings, such as cilantro and lime. Health-conscious individuals can even substitute brown rice for the white variety.
Beans are another common ingredient found in many Mexican or southwestern dishes, including fajita burritos. Black beans are the most common type used to build this popular wrap. Sometimes, beans are labeled as frijoles, which is the Spanish word for beans, on menus and on cans in stores. Some people may prefer to use refried pinto beans instead.
For those who are not making a vegetarian fajita burrito, options for the meat filling commonly include steak, chicken, or pork. All of these are typically seasoned with a fajita seasoning mixture, which typically includes ingredients like chili powder, salt, onion powder, cayenne pepper, and cumin. Those making an all-vegetable version can use this same seasoning on the vegetables of their choice, during cooking.
The essence of the fajita burrito is to combine ingredients commonly used for fajitas into a rolled flour tortilla. For this reason, most recipes include a combination of sauteed or grilled bell peppers and onions. The peppers can range from the typical red and green bell to more flavorful varieties, such as jalapenos, banana peppers, and Chile peppers. Either red or yellow onions can be used.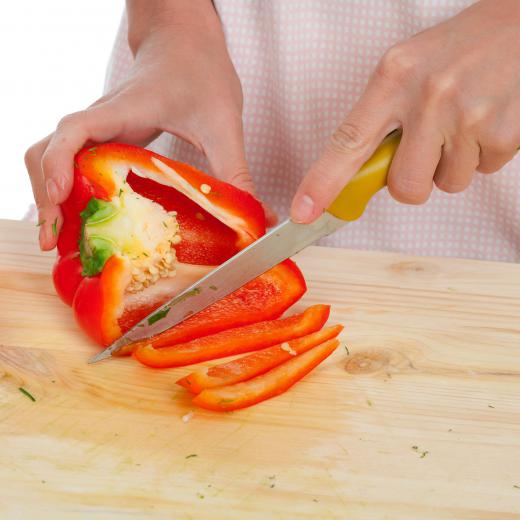 Some people say the topping options make this kind of meal. The most common accompaniments for a fajita burrito include sour cream, guacamole, and shredded lettuce. Hot sauce, taco sauce, and salsa are usually offered also. In addition, cheese could be included inside the burrito as well as melted on its exterior. Some restaurants may opt for a shredded cheese filling and a cheese sauce as the topping.


A bowl of sour cream, which is often used to top fajita burritos.

Chili powder is often used to make fajita seasoning.

By: JJAVA

Fajita burritos.

By: Brad Pict

Guacamole is a popular topping for a fajita burrito.

By: Fanfo

Red or green bell peppers are a common ingredient in a fajita.

By: al62

The seasoning for fajitas usually includes salt and pepper, as well as chili powder and cumin.

By: JJAVA

Robust salsa is a traditional accompaniment to sizzling fajita burritos.