The faceplate refers to a little dressing up of the modern cellphone. Most cellphones aren't exciting fashion statements, but for a few extra dollars a faceplate can change that in minutes. Faceplates are usually clip devices in various designs, patterns, and colors, that when attached to the front, and sometimes back of the phone, add near-instant style to a favorite cell.
Lots of places have wide selections of cellphone faceplates — most stores that specialize in cellphone contracts and sales have a significant variety that could be conveniently purchased with a new phone. Electronics stores may have these too. It's pretty easy to find faceplate designs in malls, particularly in kiosks devoted to these items only, and people might surprisingly pick up some plates at locations like country fairs too.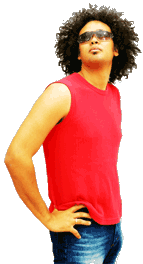 Primarily plastic or rubber faceplates might be sold in single sets, which usually feature two components that snap together. Another popular trend is to sell multiple plates at once, allowing people to change the look of the phone frequently, perhaps to coordinate with outfits or suit a particular mood. Prices on plates are expected to be variable; those styles sold with multiple faceplates typically are more expensive and any featuring licensed characters or images could have a higher cost. It really does depend on vendor and selection.
Since cells come in so many sizes, one of the things that people will need to think of as they buy is the size and model of the phone they possess. Clearly, a little flip phone will need different types of plates than an Apple iPhone®. The faceplate packaging or sales material should designate the models to which it is best suited. If people are having trouble finding one to fit a phone, they might search online by phone model or check with the manufacturer of the phone for plate suggestions.
A faceplate may fit around the edge of the phone only, have a two-piece snap, or really verge into cover territory. Fashionable covers in rubberized or hard material may completely cover the phone with plastic windows allowing access to dialing and the screen. Between faceplate and cover, covers tend to provide greater protection to the phone, and might especially prevent any scratching of the phone screen. Some are also cushioned and could add a little durability to phones that get dropped frequently. In contrast, the faceplate is more of a nod to fashion than functionality.
AS FEATURED ON:
AS FEATURED ON:






Man with hands on his hips