What Is a DNA Vaccination?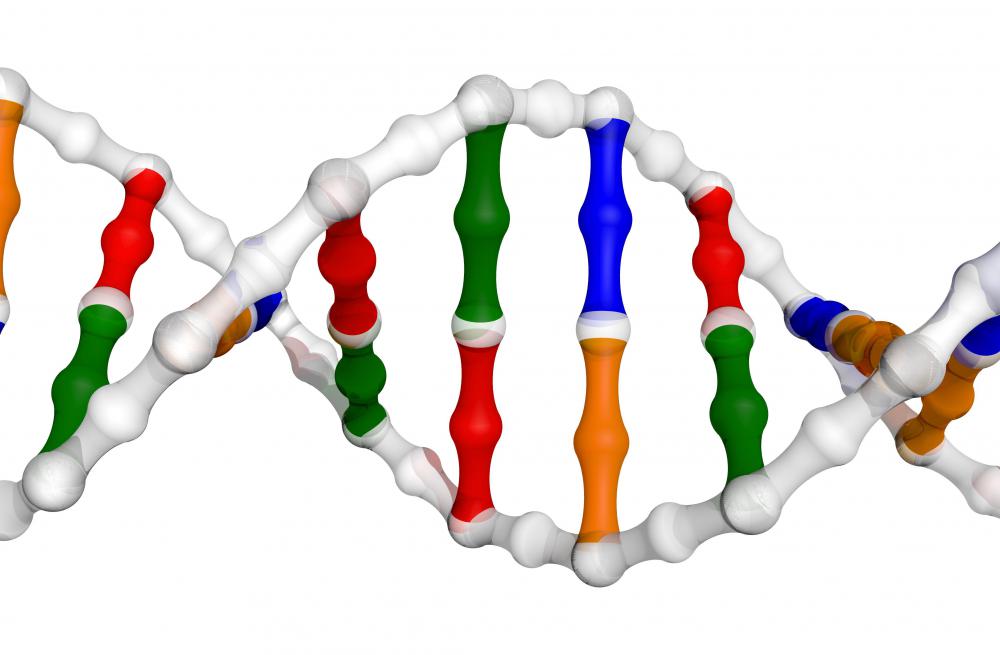 A Deoxyribonucleic Acid (DNA) vaccination uses segments of DNA to get cells in the body to produce an antigen so the immune system can learn to recognize it. This offers a number of advantages over traditional vaccination and became a topic of much interest among researchers in the 1990s. There are also some potential risks with DNA vaccination, necessitating careful clinical trials for proposed products to determine if they perform as expected and identify potential complications.
This process starts with isolating a section of coding DNA from an infectious organism and inserting it into a plasmid, a ring of DNA that can be used as a vector. Bacteria naturally produce plasmids to exchange genetic information with each other, and specially modified plasmids can be used to carry DNA into living cells. Plasmids are injected into a patient, where they enter the cells, which interpret the DNA and start producing the antigen.
As the antigen is expressed, the immune system recognizes it and starts to make antibodies. When it sees the antigen again, as will occur when the patient is exposed to an infectious organism, it can immediately go on the attack. One potential drawback of a DNA vaccination is that it cannot be used to teach the immune system to recognize the polysaccharides found on the cell walls of some organisms, and thus cannot entirely replace older vaccination methods.
A significant advantage of the DNA vaccination method is that the production process can be very generic, once the relevant strings of DNA are isolated. Labs don't have to use special procedures for each disease they want to protect patients from, and instead can make large batches of plasmids with different strands of DNA as needed. These vaccines are also much more stable, making them easier to ship and store in medical facilities. This can be a special concern in developing nations, where vaccines may be compromised on long trips and in medical clinics without refrigeration.
It's also possible to administer a large batch of vaccinations at once in a single DNA vaccination session and to provide lasting protection with no need for boosters. This can increase patient compliance with vaccine recommendations because people don't have to come back for multiple visits. The DNA vaccination also does not seem to carry the risks associated with attenuated vaccines, which contain weakened versions of living organisms that could potentially become virulent under the right conditions.
DNA.