What is a Diving Charter?
A diving charter is similar to other types of charters. It involves the temporary use of a vehicle for an outing, in this case a boat for a diving excursion. Instead of simply renting a boat and taking it out yourself, obtaining a diving charter provides you with a crew and usually a diving guide and pre-planned diving locations.
You can choose to book a diving charter that includes just a few friends or family members, or you can be part of a large group. It depends on which option you are most comfortable with, but you can usually save some money by joining a larger diving charter.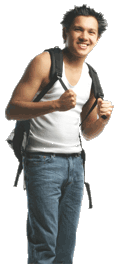 You can find a diving charter through a travel agency or by searching online. You can plan the diving adventure of your dreams, or you can book a pre-planned tour. A tour may be the most enjoyable if you are fairly new to diving or unfamiliar with the place you plan to visit, since your guide will already know the area well and will likely be able to show you things you might otherwise miss.
When you book a diving charter, you will be asked to bring along your scuba diving certification card, and you will probably be asked to sign a waiver as well as a medical declaration. This releases the diving charter company from any liability associated with your excursion, including accidents, injuries and possible death. Read these items carefully before signing. Find out in advance if you need to fax such papers ahead of time, or if you can present them just before embarking on your trip.
A diving charter may provide scuba gear, or you may be required to bring your own or rent equipment from a vendor before the dive. Find out which is appropriate and ask the diving charter company for a checklist of items you will need to bring along, especially if there are extra items you will need for particular diving locations. Make sure underwater cameras or other items you wish to bring along are allowed.
You can make the most of your diving charter by being prepared, so make a list of items you'll need for the dive as well as for other parts of the trip. Bring sunscreen, sunglasses, motion sickness medication if necessary, insect repellent, drinking water, emergency contact information, and anything else you think you might need to be comfortable and safe.
AS FEATURED ON:
AS FEATURED ON:






Man with a backpack