What Is a Direct Premium?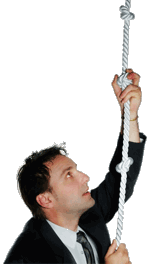 A direct premium is some type of additional benefit or advantage that the consumer receives at the time he or she makes a purchase. The premium is often something that the buyer may not normally be able to receive, but is extended as an incentive to make the purchase. A seller may offer a direct premium that is in the form of a discount off the purchase price, or provide some additional item free of charge when the buyer agrees to making a specific purchase.
One of the more common examples of a direct premium is the inclusion of an additional item when a consumer chooses to purchase the main item offered for sale. For example, a scent company may choose to offer customers the chance to buy a bottle of cologne at the regular price, but also receive a bottle of aftershave lotion as a free gift or premium with the order. Another common example involves buying a specified number of units of a given good or service and receiving a specific additional quantity of the same product for free. This means that if a supermarket offers a free box of cereal when a consumer purchases two boxes of that same cereal, the offer can be classed as a direct premium.
A direct premium can be used in a number of other scenarios. Situations in which discounts or voucher codes are employed to allow consumers the chance to purchase goods or services at rates below the standard pricing would apply. Communications companies often use this approach by providing discounts to new customers that effectively lock in a lower monthly rate for a specified period of time, in exchange for a pledge by the consumer to remain with the company for the duration of a contract. At other times, the discounts are used to generate one-time purchase while also having the additional benefit of improving the chances that the consumer will purchase other items that are currently not offered at a premium price.
Consumers can make use of the direct premium strategy when it comes to entering into major purchases. Waiting until some sort of incentive is offered that either lowers the price of a desirable good or provides some additional product as a free gift can help stretch the budget. This means that if a consumer wants a new television and could use a new DVD player, it would be prudent to look for retailers who are currently offering a free player with the purchase of a new television, and compare the total amount of that purchase to the price of buying the two items independently from another retailer. Taking the time to assess the real value of the direct premium in relation to other purchase strategies can help to ensure the consumer really does save money on the deal.


Man climbing a rope