What is a Direct Deposit Loan?
A direct deposit loan, also known as a payday loan, is a short-term loan meant to last until a person's next paycheck becomes available. Some banks offer a direct deposit loan program for customers, but the industry is mostly made up of small, independent businesses. Though a direct deposit loan may seem like the only option to meet immediate money needs, financial and security experts warn of a high risk of fraud and identity theft, as well as exorbitant fees charged even by legal institutions.
Many direct deposit loan schemes work by the use of post-dated checks or automated withdrawals. The customer tells the direct deposit loan company when his or her next paycheck is due, and the company refrains from cashing the check or making the withdrawal until that date arrives. In the meantime, the company deposits an agreed amount directly into the customer's bank account. Some companies also provide cash loans, known as payday cash advances.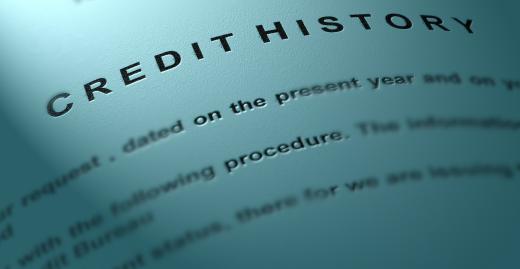 In addition to repaying the loan, the customer agrees to pay a fee, which may vary based on the amount withdrawn. While paying a $50 US Dollar(USD) fee for a $500 USD loan may seem reasonable in a serious money crunch, it is important to consider how long the loan lasts and how high that fee is, in comparison to other loans. In terms of an annual percentage rate, that $50 USD fee creates an APR of 260%, much higher than the normal regulated amount of APR permitted on nearly any other type of loan.
In addition to a comparatively high fee, a direct deposit loan may also put a person in danger of identity theft. While many companies operate safely and legally, some nefarious fraudsters hope that the panic of money-desperate customers will provide them with an opportunity for theft. With a direct deposit loan, a customer must give the loan company bank account numbers, personal information, and even Social Security numbers. Reputable companies will have multiple safeguards in place to keep this information safe, and should be happy to disclose security information to anyone that asks. Any company that balks at providing safety information should be considered a potential risk for theft.
Though banks that have direct deposit micro loans charge the same high or higher fees as independent companies, they do tend to offer a better guarantee of safety. Unfortunately, banks tend to offer loans only to customers in good credit standing, such as those with high credit scores and no history of bankruptcy. Independent loan companies will often accept people regardless of credit or financial history.
AS FEATURED ON:
AS FEATURED ON:






By: karam miri

A direct deposit payday loan does not require applicants to have a credit history.