What is a Digestive System Cleansing Diet?
A digestive system cleansing diet involves eating certain foods so as to rid the intestinal tract of excess waste, toxins and parasites. Such a diet also helps keep the body's natural flora balanced so as to avoid yeast or bacterial infections. Adhering to a digestive system cleansing diet mostly involves eating organic raw foods and drinking a lot of liquids while avoiding foods that have been processed or that are not natural.
Also known as a digestive system cleanse or a raw food cleanse, a digestive system cleansing diet helps naturally rid the body of unhealthy substances. By increasing natural fiber and avoiding unhealthy food choices, the theory behind the digestive system detox is that it restores regular and healthy elimination while also ridding the body of residual waste. Some of the secondary benefits of a digestive system cleansing diet may be that it assists in healthy weight loss, as well as boosts the body's immune system.
The human digestive system naturally contains certain bacteria considered to be healthy for the body. When bacteria levels rise to abnormal levels, however, bacterial infections or yeast infections may become a major issue for some people. The digestive system cleansing diet is believed to help support healthy levels of yeast and bacteria.
In order to accomplish a digestive system cleansing diet, individuals must only eat raw fruits and vegetables. All processed foods must be strictly avoided, as well as meats. The colon cleansing effects of the diet occur as raw fruits and vegetables naturally increase the amount of fiber entering the digestive tract, which helps stimulate elimination. On a digestive system diet, foods that may cause constipation or that may carry parasites, such as meat and dairy products, and foods that may cause a yeast imbalance, such as processed foods and foods sweetened with sugar, are all replaced with foods that assist in healthy elimination. These foods also boost immunity, provide vital nutrients and support good overall health.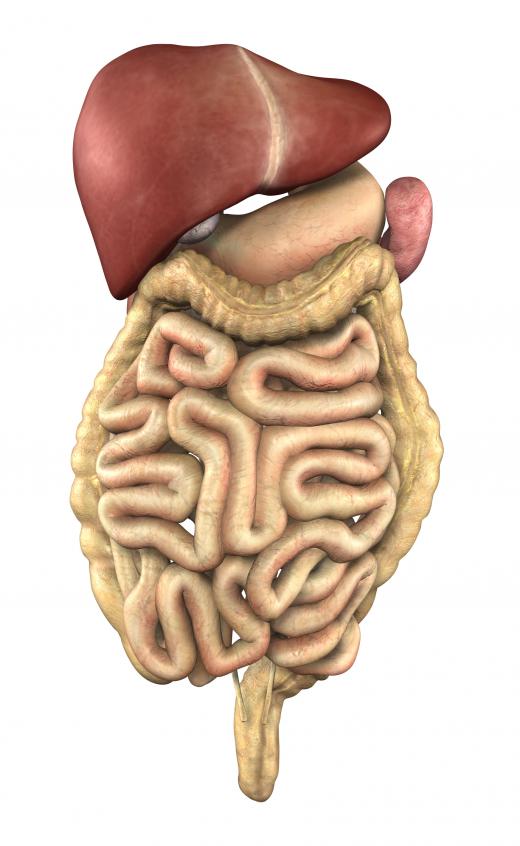 The amount of time spent participating in a digestive system cleansing diet varies from person to person. After existing for a period of time on a raw fruit and vegetable diet, however, many people choose to continue such eating habits indefinitely. It is believed that eating nothing but live foods while avoiding processed and cooked foods not only helps keep the digestive system from being compromised in the future, but also provides vitamins and enzymes that the body needs for better energy, as well as immunity from disease and infections.
AS FEATURED ON:
AS FEATURED ON:






By: Africa Studio

A digestive system cleansing diet often includes a large amount of fresh vegetables.

By: AlienCat

Some of the organs of the digestive system.

By: TristanBM

Raw fruits, like apples, can be part of a digestive system cleansing diet.

By: Andrea Danti

Cleansing diets remove additional waste from the digestive track.