What Is a Deferment Period?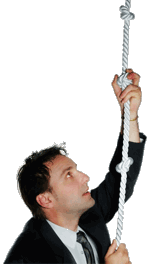 A deferment period is a component that is normally included in the terms and conditions surrounding the purchase of a callable security. Specifically, the period refers to the time frame after the purchase but before the first possible date that the issuer of the security can issue a call on that investment. Assessing the duration of the deferment period is very important for the investor, since that duration will have some impact on how much of a return can be earned before the earliest possible date that a call can be issued.
A number of different types of securities may be structured as callable investments and carry some sort of deferment period. One of the more common examples is a bond issue with terms that prohibit the issuer from calling the bond before a certain amount of time has passed since the investor purchased the security. In some cases, there may be more than one deferment period built into the structure of a bond, allowing two or more points over the life of the bond that the issuer can call the investment prior to the actual maturity date.
One of the reasons that assessing the duration of a deferment period is so important to investors is that the investor is assured of earning returns at least up to the end of that period. For example, if a callable bond carries a deferment period of two years, that means the investor can look forward to earning interest on that bond issue for at least that long. Along with considering the total return that is realized if the issuer allows the bond to remain in place to maturity, investors will also consider the length of the deferment period in deciding if the investment opportunity is worth their time and money.
It is important to note that while a deferment period sets limitations on when an issuer can choose to call a security earlier that the original maturity date, the inclusion of this provision does not mean that an issuer must call that security early. Many callable securities are allowed to remain in place all the way to maturity, allowing investors to earn the anticipated return from the investment. Investors can maximize the potential of continuing to hold the asset past the deferment period by focusing on callable securities that are anticipated to hold up well in the marketplace over an extended period of time, and are issued by companies or other entities that do not have a past history of calling bonds early.


Man climbing a rope