What is a Continuity of Care Record?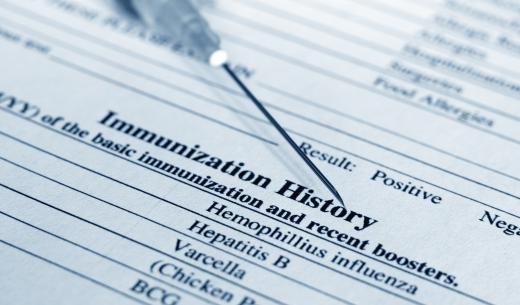 The continuity of care record (CCR) is a document intended to give new medical providers information about the most relevant details of a person's medical history. It is written with extensible mark-up language or XTML, which is favored in information technology because of its readability or interaction with a number of different systems. CCRs can be faxed, emailed, ported by patients, transmitted between caregivers, and added to by any provider. Though they don't replace more extensive medical records, they can be very helpful when a new provider evaluates a patient. Presently, some health agencies and health care workers use CCRs or the similar continuity of care document (CCD), though not all do.
It should be stressed that some patients need new doctors to thoroughly review their medical records. The snapshot of present health status offered by a continuity of care record isn't always enough. On the other hand, these records can prove life saving by highlighting important medical details. People who have any form of chronic illness could benefit from carrying a CCR, particularly if they need emergency care often.
Theoretically, these records should easily be transmittable between providers, but this isn't always the case. Sometimes hospitals and other health care workers lack the technology to make their information systems communicable with others. In many cases, a CCR could still be transmitted by fax, email or other means, but some people are just more comfortable carrying one around to give to physicians, if needed.
Each continuity of care record has 17 potential sections that provide information. Not all 17 of the sections need to be completed. Some of the important issues briefly covered include diagnoses, current provider list, medical alerts or allergies, list of current medications, insurance coverage details, recent lab test results, medical directives, and level of function. Additional areas could address demographics, family history, list of medical procedures, and recent immunizations.
These areas are determined to be the most relevant when a new physician begins care, but they are boiled down from the extensive information that could occupy a complete medical record. Scope of treatment might require additional records and health centers might then choose to use continuity of care documents instead. Some forms of the CCD include a CCR and the two can be used together or interchangeably.
Any form of electronic record keeping is only successful if it is used. The future of electronic medical record keeping has not been written, but it seems anything like a CCR can only be successful if everyone has access to using it. Presently, health providers don't have uniform access to electronic medical record software, so a full continuity of care record isn't always possible.
This is changing as more individual practitioners, health care facilities, and other facilities like laboratories invest in technology. It's not clear that the continuity of care record will definitely be the main document employed when computerized recordkeeping is widespread. On the other hand, many providers and patients find this system easy to use.


By: alexskopje

Recent immunizations may be a part of a continuity of care record.

By: Monkey Business

A continuity of care record contains a snap shot of a patient's complete medical record, which contains information about a patient's health and medical treatment history.