What is a Compost Bucket?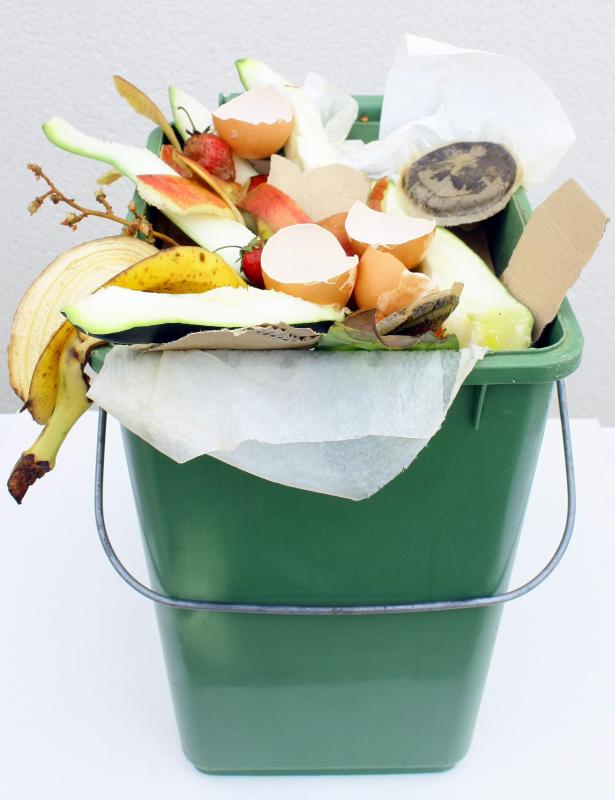 A compost bucket is a relatively small bucket used for temporary indoor storage of compost materials. Most people who decide to start composting organic materials will have a larger compost bin outdoors where the majority of the composting will actually happen. To avoid daily trips to the bin, which may be located fairly far from a house to avoid insects, rodents, or unpleasant odors, a smaller compost bucket is kept in the kitchen or nearby room to hold materials until they are taken out to the bin.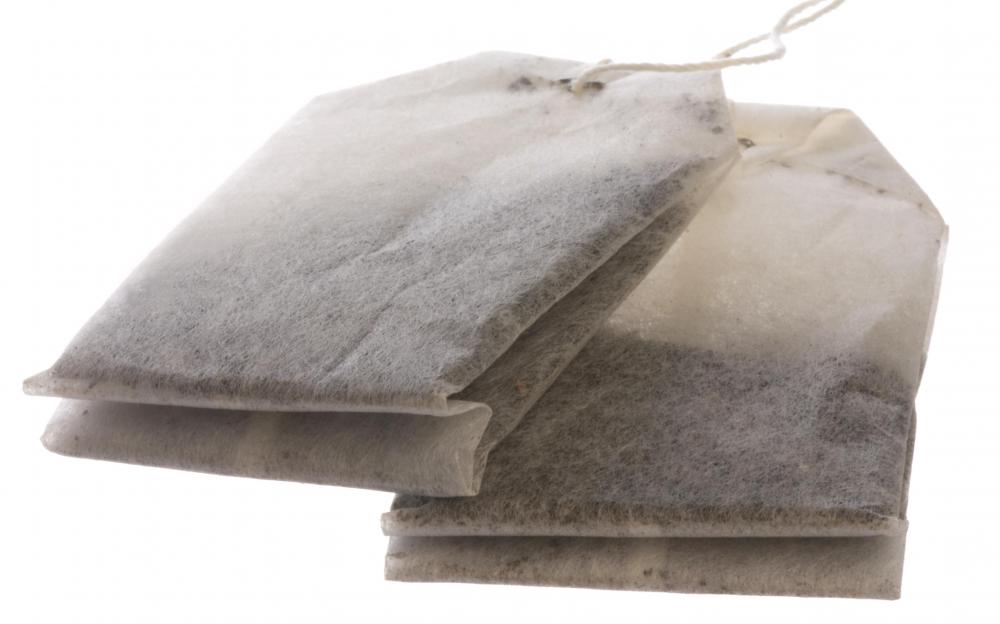 Made from a variety of materials, from plastic to bamboo to metal, a compost bucket will usually have a fairly tight seal to keep odors within the container. Some models also have replaceable carbon filters that are placed into the lid of the bucket to better control and temporarily eliminate odors from decomposing fruits and vegetables. These filters can be washed off and reused or easily replaced, and can dramatically cut down on unpleasant odors from daily use of indoor compost buckets.
A compost bucket can be safely kept inside the house, even in the kitchen or around food preparation. Models that have carbon filters eliminate odors so well that they are typically less likely to draw insects than standard trash cans. Keeping the bucket in a location that is convenient while cooking or after eating can also help make composting easier, especially when first getting in the habit of placing fruit and vegetable waste in a compost bucket instead of the garbage.
Compostable materials include most fruit and vegetable matter, as well as egg shells and tea bags. Though meat, fat and dairy can also break down naturally and decay in a compost bin, the smells from such decomposition can more likely attract rodents and should be avoided. Fruit placed in compost bins can also draw bees, which may be beneficial for people with gardens or flowers, but should be considered when deciding on the position of an outdoor compost bin.
The results of a compost bucket and bin can help people looking to start growing fruits and vegetable in their backyards or even just for a small home flower garden. During composting, nutrients are released in the decomposition process as bacteria, insects, and fungi destroy the raw plant material. The end result is a material that can be combined with less nutrient-rich dirt to create soil that can be perfect for growing stronger and healthier plants.
A compost bucket.

Tea bags can be composted.

Egg shells are good candidates for a home compost pile.

Composting helps garden soil become more rich in nutrients.