What Is a Competitive Market Analysis?
When a seller wishes to sell a home, or a buyer wishes to buy a home, they both need to know what the home is worth in the current real estate market. For this reason, a competitive market analysis, often referred to as a comparative market analysis (CMA), is frequently requested. A competitive market analysis is a report prepared by a realtor that provides an estimate of a property's current market value. Properties that have recently sold in the area, or are currently listed, are used as a comparison to prepare the competitive market analysis.
A realtor will search property records for homes that have sold within the past year to use in a competitive market analysis. Properties that have sold within the last three months are preferable; however, a realtor will go as far back as a year if necessary. As a rule, at least three properties must be used to conduct an appropriate analysis. Homes or properties that are currently on the market may also be used in the analysis.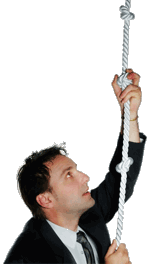 To conduct the comparative market analysis, a realtor will look for homes in the same area as the property in question. He or she will also look for homes of a similar size and with similar features. The realtor will then compare the properties and adjust the price up or down for differences in size or features.
When a seller decides to sell a home or property, he or she must determine what price to list the property at when it goes on the market for sale. One tool used by realtors to determine an appropriate listing price is a competitive market analysis. Although the property may not ultimately sell for the original listing price, the seller wants to list the property at a competitive price.
A buyer may also make use of a competitive market analysis when deciding how much to offer for a property. A buyer often makes an offer to purchase for less than the listed price for the property. In order to determine what the true value of the property is, a buyer often relies on his or her realtor to provide a current market analysis of the property prior to submitting an offer to purchase.
A competitive market analysis differs from an appraisal in that an appraisal is prepared by a certified or licensed appraisal, whereas a market analysis is prepared by a realtor. A market analysis is usually prepared free of cost, while an appraiser charges a fee for an appraisal. In most cases, a bank will insist on an appraisal of a property that determines the home is worth at least as much as the buyer has offered to pay before approving a loan for the purchase of the property. A bank will not accept a market analysis in lieu of an appraisal in most cases.
AS FEATURED ON:
AS FEATURED ON:






Man climbing a rope