What Is a Community Development Agency?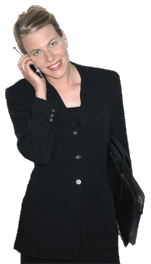 A community development agency is an organization that is involved in one or more activities designed to enhance the standard of living within a neighborhood, town, or section of a city. Agencies of this type may be private non-profit entities operated by a coalition of citizens or function as a project of a government agency. Typically, a community development agency will seek to provide various programs and community-based services that can be utilized by those living in the area and increase interest in the community.
A number of different projects may be operated under the auspices of a community development agency. Often the goal is to provide services that are of immediate support to current citizens. For example, an agency may help establish and operate an after school program that provides children with a safe place to study and play until parents return home from work. In like manner, this type of center may also provide tutoring services, opportunities to be involved in the arts, and provide additional learning experiences and activities for people of all ages. Community centric agencies of this type often help to provide services at reasonable costs that households in the area would otherwise not be able to afford.
Other incarnations of the community development agency focus on working to deal with social issues found within a community. This may include a combination of lobbying for safer and more affordable housing, the establishment of access to competent medical care in the area, and even partnerships with law enforcement agencies to make the area safer for citizens. Programs of this type make it possible for communities that have experienced a decline to begin revitalization and possibly recapture the interest of people looking for a place to live.
A third aspect of a community development agency is the encouragement of industry settling within a given area. Often, the goal is to work with local government to provide incentives that motivate businesses to build or renovate existing facilities, creating ongoing employment opportunities for local citizens. Activities of this type can be especially important to the renewal process of a small town, as the wider range of employment options may slow the process of migration to larger cities and keep more money flowing through the local economy.
In all its forms, the community development agency makes it possible for residents to enjoy a wider range of opportunities that make living in the area more desirable. Typically, the services offered through the agencies have indirect as well as direct benefits for everyone in the area. When successful, the activities of a community development agency can slow the rate of decline, stabilize the community, and possibly help it to begin growing once more.
Businesswoman talking on a mobile phone