What Is a Commercial Advertising Agency?
A commercial advertising agency focuses on the production of advertisements for commercial purposes, including the sale of consumer goods and brand awareness campaigns. This contrasts with political, nonprofit, and public outreach advertising, which have different goals. Such agencies can produce ads in a wide variety of formats including print, television, and radio, and typically maintain large staffs to meet the needs of their clients. Most are based in urban areas like New York City where clients have ready access.
A client can approach a commercial advertising agency for a single campaign, or to establish a long term relationship. Most agencies establish a reputation for advertising with a specific look and feel, or with advertisements in particular industries. Car companies, for example, usually prefer working with an advertiser who is familiar with the needs of the industry. Industry familiarity is also important for liability issues, as advertisements are subject to regulation and an experienced agency can help clients stay within legal boundaries.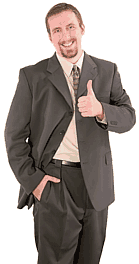 Work at a commercial advertising agency can include a broad scope of projects for clients large and small. Clients pay a fee for the development of a campaign, and for placement in appropriate media outlets. Many agencies need to be prepared to sell themselves to clients in an initial meeting where the client may want to see proposals and ideas that the agency will have to work up even though the client has not yet committed. Commercial advertising agencies also have to brand themselves so potential clients get familiar with their work and services.
Some commercial advertising is specifically geared at selling a product. The agency must design a campaign that distinguishes the product from competitors and stimulates consumer interest. Consumers might seek out a product that appeals on the basis of cost, lifestyle factors, or other characteristics. The commercial advertising agency must be ready with proposals for ad campaigns and research to support its ideas. The research provides information about target demographics and the kinds of campaigns they respond to.
Other advertising is more subtle. It sells a brand and builds brand awareness, and thus needs to have very different content. Companies use advertising to build up an image, and need a commercial advertising agency to help shape, define, and develop that image. A company may, for example, want to establish itself in the luxury market. Its ad campaigns need to focus on the luxuriousness of its products and their high quality in comparison to competitors, in a discreet manner that also projects characteristics consumers may associate with wealth and prestige.
AS FEATURED ON:
AS FEATURED ON:






Businessman giving a thumbs-up