What is a Character Loan?
Character loans are extensions of funding that are granted based on factors other than the declaration of collateral. Generally, a character loan is granted when the lender determines that the loan will be repaid in a timely manner without the need for some sort of security. Signature loans are one common form of the character loan.
A lender may choose to extend a character loan based on a couple of factors. First, the lender may be very familiar with the reputation of the borrower, and have every confidence in the ability of the applicant to repay the loan according to terms. This approach was often employed with long standing clients of local banks in times past, and continues to be somewhat common in many smaller bank chains. The lender often will have dealt with the borrower in the past, and have found the business relationship to be mutually beneficial. When this is the case, there is usually not any problem in obtaining the character loan.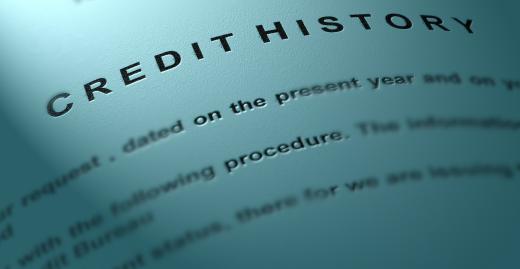 The second factor has to do with the personal credit history of the applicant. Even if the lender has not had prior business dealings with the borrower, it may still be able to obtain a character loan based on this consideration. By checking the credit history of the individual, the lender can get a good idea of the current level of indebtedness in comparison to income and how well the applicant keeps up payments on current debts.
Persons who are able to obtain character loans tend to exhibit a great deal of business and financial integrity. The dedication to repaying debts on time and keeping finances in order will often increase the confidence level of many lenders, and at least open the door for negotiations. When this high level of credit worthiness is coupled with possessing an excellent reputation in the business community, the potential for being able to obtain a character loan is very good.
AS FEATURED ON:
AS FEATURED ON:






By: karam miri

The personal credit history of an applicant plays a part in obtaining a character loan.