What Is a Chameleon Option?
A chameleon option is any type of option that is structured in a manner that makes it possible to alter or change something about the option over time. Typically, the nature and scope of those possible changes are kept within certain limits, with both the triggers for those changes and the type of changes themselves defined in the contracts that govern the sale of those assets. Essentially, this means if certain events identified in the contract should some to pass, then the option will adapt to those events and possibly affect the outcome of the transaction.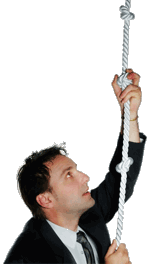 The fanciful name for this type of option has to do with the ability of the chameleon to blend into the surrounding landscape with relative ease. This ability can often help the chameleon to enjoy a greater measure of security and protection, which in turn helps to increase its potential to survive and even thrive in its environment. In like manner, the chameleon option is structured to allow investors the ability to adapt or conform to certain market conditions that may occur and still have the potential to benefit from the investment effort, without necessarily creating serious problems with the value of the investment portfolio.
There are a number of investment strategies that can be broadly defined as chameleon option arrangements. For example, if the strategy makes it possible for a put option to be converted to a call option at the same exact rate due to the underlying security exceeding a price that is named in the contract, this would qualify as an option that is subject to change or has the qualities of a chameleon. Other types of investments that involve straddle techniques, allowing the course of a transaction to change when and as certain events occur, also fit this broad description.
In some ways, the chameleon option can be very helpful to investors in terms of helping to minimize risk. This is because the provisions within the trading contract do make allowances for several possible events that may occur between the date the contract goes into effect and the date that the contract is scheduled to be fulfilled or completed. At the same time, it is important to remember that the chameleon option in no way eliminates all risk associated with the transaction. There is still some potential for the buyer to incur some sort of a loss, even when the option allows for several different types of events to occur.