What is a Cerebrovascular Accident?
A cerebrovascular accident, also known as stroke, is generally the result of blood flow interruption in the brain. Oxygen and glucose, often carried by the blood, are essential in the health of brain cells. When blood supply is cut off, brain cells on that part of the brain die, often resulting in loss of brain function. There are several types of cerebrovascular accidents. These include cerebral thrombosis, cerebral hemorrhage, cerebral embolism and transient ischemic attack (TIA).
Cerebral thrombosis occurs when an artery, a blood vessel supplying oxygenated blood to the brain, becomes narrow due to fatty deposits on its walls. The buildup of fat deposits usually takes many years and eventually leads to complete blockage of the artery which may result in the gradual onset of a cerebrovascular accident. A blood clot or thrombus, however, may also form on the artery, frequently leading to the sudden occlusion of the blood vessel. Risk factors for cerebral thrombosis include diabetes, hypertension, use of oral contraceptives, and smoking.
Cerebral hemorrhage happens when a blood vessel bursts and bleeds inside the brain. Blood usually seeps into brain tissues causing tissue damage. This type of cerebrovascular accident is often due to the weakening on the wall of a blood vessel which can burst when hypertension or high blood pressure occurs. Risk factors associated with cerebral hemorrhage include hypertension, chronic alcoholism, and substance abuse, such as the use of cocaine.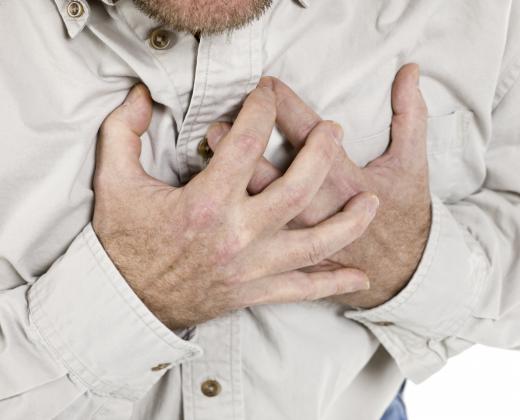 An embolism is a blood clot that formed from other parts of the body and travels with the blood circulation to lodge on the smaller arteries of the brain and cause blockage. Cerebral embolisms often occur suddenly. Patients with irregular heartbeats and those who just suffered a heart attack have higher risks for cerebral embolism.
A TIA is a cerebrovascular accident which occurs for less than a day. An occlusion usually occurs in a small artery and affects only a smaller portion of the brain, resulting in less serious damage. This, however, is often a serious risk factor for the occurrence of a major cerebrovascular accident, so prompt medical intervention is often needed.
Symptoms of cerebrovascular accidents usually depend on the area of the brain affected and the extent of injury. These include severe headache, confusion, temporary loss of vision and slurring of speech. Weakness or paralysis on one side of the body, often involving the arm and leg, also often occur, as well as weakness on one side of the face.
AS FEATURED ON:
AS FEATURED ON:






By: kmiragaya

Alcoholism is a risk factor for cerebrovascular accident.

By: Dan Kosmayer

People who have suffered past heart attacks are at higher risk for a cerebral embolism.

By: Kimberly Reinick

Smoking while taking oral contraceptives increases a woman's risk of stroke almost four times.

By: HamsterMan

Cocaine use can cause a cerebrovascular accident such as a cerebral hemorrhage.