What Is a Business Intelligence Service?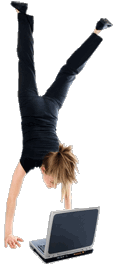 A business intelligence service is a firm that provides support to companies in collecting and evaluating information that is relevant to the operation of a company. Typically, the processes utilized to provide these types of services will rely heavily on computer technology and software to collect, collate, and ultimately make use of data. When used to best advantage, business intelligence services can aid companies in identifying unfavorable trends with expenses or revenue generation, and help identify ways to reverse those trends.
The function of a business intelligence service often begins by gathering data that is available directly from the client. This will include information regarding every type of financial transaction involved in the operation, including both receivables and payables data. At the same time, the information will often include data related to the customer base, sales generated per salesperson within the organization, and even the wages and salaries paid to employees. The idea is to have a complete and clear picture of what money is coming in and going out, with all costs and expenses fully accounted in the process.
In most cases, the business intelligence service will also collect outside data that is relevant to the function of the company. This includes assimilating and arranging information that has to do with the position of the client within an industry market, how the client compares to the competition, and what margin for growth is present in the marketplace in general. Data of this type can be very helpful in a number of applications, such as making changes in the existing operation in order to prepare for an anticipated change in the economy.
One of the benefits of engaging a business intelligence service is that experts can review the collected data with a fresh outlook, often identifying relevant factors that those within the company structure may not readily recognize. Connections with certain events are often easier to identify and understand thanks to the efforts of the service, making it possible to capitalize on opportunities that would have been overlooked. At other times, the input and counsel from the business intelligence service will often aid in identifying issues that could have long-term negative ramifications for the client, making it possible to implement strategies that minimize or nullify those negative events and enhance the chances for the company to grow. The benefits of using this type of service often offsets the expense, and can equip owners and managers to position the company in a manner that protect the business and help to ensure its longevity.


Woman doing a handstand with a computer