What is a Bridge Program?
A bridge program is an academic program that allows students to achieve two levels of certification or credentials that involve the same field of study and build on one another. One of the most common bridge programs awards students an associate's degree after the successful completion of four semesters of full-time classes and a bachelor's degree after the successful completion of another four semesters of full-time courses. There are a number of schools that allow students to participate in bridge programs while maintaining a part-time status, meaning that it may take a student more than four semesters to complete each section of the program. In many cases, a bridge program is structured in a way that allows students to begin working once the first section of the program has been completed, returning to complete the second section at a later date.
There are a number of ways for a student to complete a bridge program. Some students leave school for a number of years while using the first section of their credentials in the workplace. Others begin the second section of the bridge program immediately, but only attend school part time so that they can work. One of the benefits of a bridge program is that, unlike with a four year program, a student has credentials that can be used to secure employment sooner. This is because they can enter the workplace when they have completed what would be considered only half of a traditional four-year degree.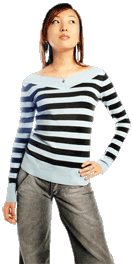 The bridge program model is especially common in the health care field. There are a number of programs that allow students to become licensed practical nurses (LPNs) before they become registered nurses (RNs). They can leave school for a period of time after becoming LPNs but before taking up their studies to become RNs. This is commonly called an "LPN to RN" program. One of the benefits of this and every other kind of bridge program is that it allows students to begin earning money in their profession sooner than if they were to participate in a degree that took four years to complete.
In some cases, a person who has completed an associate's degree outside of a bridge program will be able to enroll in a bridge program to complete a bachelor's degree. This sort of circumstance is more common outside of the medical profession. Bridge programs of all sorts are available in multiple countries and via online institutions.
AS FEATURED ON:
AS FEATURED ON:






Woman with hand on her hip