What Is a Bounced Check Fee?
A bounced check fee is a charge levied by a bank when an account holder writes a check or authorizes a transaction for more money than his or her account contains. In some cases, a bank may still honor the transaction, although additional fees are generally charged, while in other cases, the transaction will be canceled, and the merchant or individual who would have received the payment may charge a fee. An attempt to deposit a check for which insufficient funds are available may also trigger a fee. Several tools exist to protect customers and businesses against bounced checks.
Banks provide checking account services to customers with the understanding that those customers will monitor their account balances and keep sufficient funds in each account to cover any charges. Mistakes and accidents do happen, however, and even a very conscientious customer can encounter difficulties when expected payments into his or her account fail to clear or as a result of simple accounting errors. Banks cover their costs and generate additional revenue by levying a bounced check fee whenever a customer overdraws his or her account.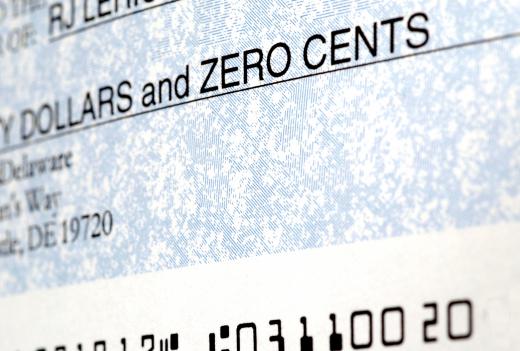 Many banks provide optional overdraft protection. This may be a paid service, or it may be maintained as a courtesy. In either case, the bank will honor checks that would normally be returned, up to a certain credit limit. The fees associated with this service vary widely from bank to bank, but are usually high enough to discourage the use of such programs as emergency lines of credit. A charge for overdraft protection is still, typically, no greater than a bounced check fee and will not trigger an additional charge from the recipient of a check written without sufficient funds.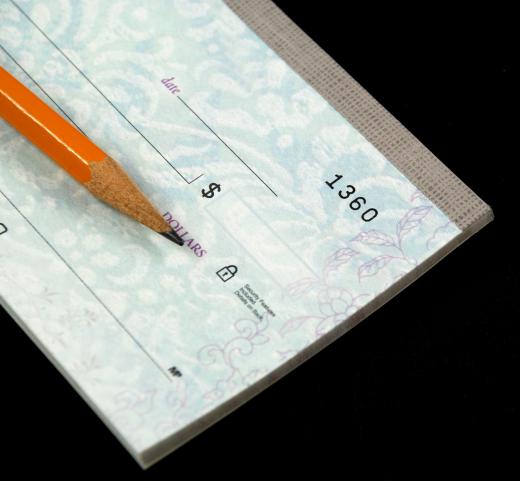 Other options exist for customers who wish to avoid a bounced check fee. Most banks offer an option to automatically transfer money to cover potentially-bounced checks, so long as the account holder has sufficient funds in some other account. Lines of credit, either secured or unsecured, can also usually be used as backups to avoid a bounced check fee.
It is a good idea to establish some protection against incurring a bounced check fee. The fees are costly, and many banks charge more for subsequent bounced checks, which become more common as customers spend money to cover fees and have less to meet ordinary expenses. Some customers, especially those who primarily rely on electronic transactions, may prefer to refuse conventional overdraft protection, however. In such cases, transactions will be refused when there are insufficient funds, but no fees will be incurred.
AS FEATURED ON:
AS FEATURED ON:






By: robert lerich

An attempt to deposit a check for which insufficient funds are available may also trigger a fee.

By: Albert Lozano-Nieto

Writing checks that are larger than current account balances results in a bounced check fee.