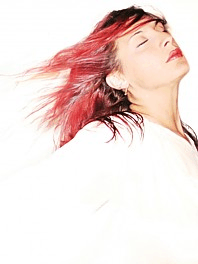 A blue peel is a type of chemical facial peel that can also be applied to the arms, hands or neck. The blue peel can lighten age spots and make the skin appear younger and fresher. It does not, however, reduce wrinkles. Most note younger, softer skin, and slightly more elastic skin after a blue peel treatment. Most are very satisfied with a reduction in skin discoloration from blemishes and age spots.
The blue peel uses the chemical Trichloracetic Acid (TCA), which is applied on the skin in one to four separate coats. This application is said to help the skin produce its own collagen. Patients note slight to significant feel of burning on the skin after each coat application. Some patients require anesthesia because they are very uncomfortable. Most have the procedure done without anesthetics.
An improperly applied blue peel can seriously burn and scar the skin. It is therefore important that patients receive a blue peel from either a doctor or a licensed aesthetician working under the supervision of a doctor. The last thing one would want from an expensive procedure, about 350-500 US dollars (USD), is irreversible skin damage.
People may note skin peeling for a week to ten days after a blue peel, similar to having received a sunburn. Further, some may have a bluish cast to their skin during the first few days after the blue peel. Skin may also remain reddish for seven to ten days. Usually people cannot wear makeup for one to two weeks after the procedure. However, many find that the skin irritation after a blue peel lasts for much less time than after other chemical peels and/or laser treatment. For treating wrinkles, one may combine a blue peel with laser treatment.
The blue peel procedure tends to take between 30-45 minutes. Most do not note significant pain after the chemical has been removed. Care must be taken to use sunscreen if one is planning any outdoor activities in the next few weeks. Usually one can return to work the day after a blue peel.
Depending upon the reasons for which one seeks a blue peel, some people may need more than one peel to achieve maximum effects. Peels may be scheduled once every four weeks, or one might have another blue peel six months later.
Woman in breeze