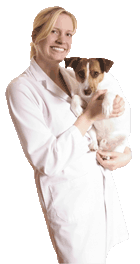 A barracuda is a large, ray-finned fish. It is well known for its size and imposing, aggressive appearance, with the largest reaching almost 6-1/2 feet (2 meters) in length. The fish lives in salt water, and the 27 different species are found in tropical waters across the world. Its diet mainly consists of other fish. Despite being more aggressive than many sharks, barracudas a seldom a threat to humans.
Barracudas are immediately recognizable due to the their long, thin body. It is often said that the barracuda resembles a torpedo, a shape which allows the fish to swim with as little water resistance as possible. In short bursts, the fish can swim over 25 miles per hour. The fish also has a large mouth, which it uses to catch and eat prey.
One of the distinguishing features of the barracuda is its array of sharp teeth. These, along with the large mouth, allow the fish to take on and prevail over other fish which are the same size. The barracuda is known as an opportunistic predator, which means that it will swim until it sees potential prey, before using its explosive speed to catch up. To kill and eat its prey, a barracuda fish will rip off chunks of flesh after attacking with vicious force.
This species family is found all over the world. As long as the water is warm enough and there is enough food, they are able to thrive. Certain species are found, for example, in shallow waters off the coast of Florida, where the fish can come into contact with humans. Examples of different species include the European, Sharpfin, Yellowtail, Australian, and Mexican barracudas.
Barracudas usually live and hunt alone, only coming together to breed. If a large group does come together it is called a battery. These collections of fish are most common among young barracudas.
Barracuda fish will rarely endanger humans, and if they do the bite will often not be fatal. There are some cases where humans have reportedly been attacked — and it is definitely best to avoid them in the water — but such events are uncommon. In fact, humans pose far more of a threat to the fish than the other way round. Many species of barracuda are hunted for food and sport. The Great Barracuda, for example, is commonly used in soups and other types of cuisine around the world.


Veterinarian with a puppy